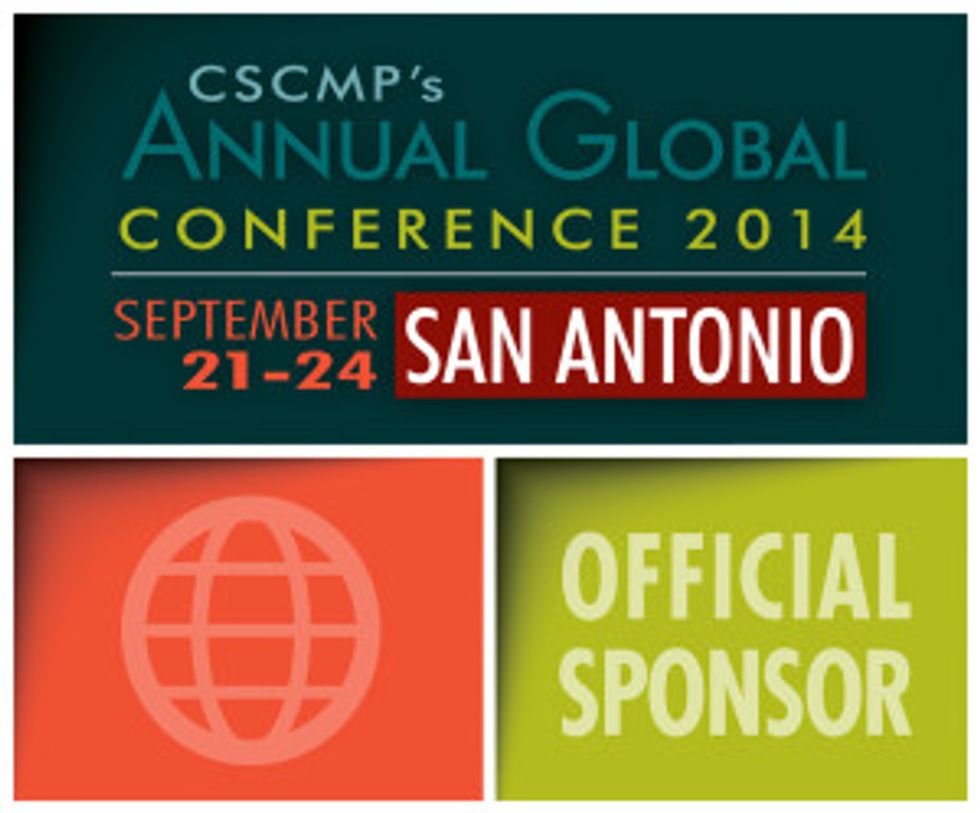 Hot Supply Chain Topics for CSCMP 2014
The Council of Supply Chain Management Professionals(CSCMP) Annual Global Conference takes place in San Antonio, Texas, September 21 - 24 at the Henry B. Gonzalez Convention Center. Here are a few of the hot topics you will be hearing about during the event.
---
Economic Uptick – What is the outlook for the remainder of 2014 and into 2015 and what impact will freight capacity issues have on the economic rebound underway?
Talent Shortfall – The supply chain industry is facing an impending talent shortage. How is your company preparing?
Omni-Channel – Retailers continue to move to the omni-channel business model. Where is the retail industry in the adoption cycle and how do 3PLs fit in?
Near-Shoring – Manufacturers continue to near-shore operations from the APAC and elsewhere. How is this driving investment and growth in Mexico?
Truck Driver Shortage – The final mile of delivery relies on safe, commercial truck drivers in the U.S. How big of an impact is the driver shortage and how is the industry responding to attract much-needed drivers?
Cloud, CRM and Mobile – Transformative technologies continue to impact the ways everyone does business. How are these technologies evolving at leading supply chain and logistics organizations?
Social Responsibility – Companies continue to take a broad look at their supply chains and their societal impacts. How are 3PLs helping customers achieve their Corporate Social Responsibility (CSR) goals?
Outsourcing – Logistics outsourcing continues by manufacturers to reduce costs and boost service and speed-to-market. What is the current state of logistics outsourcing as the economy continues to improve?
Mergers and Acquisitions – How will further consolidation impact the logistics industry and what is the outlook for more M&A activity in the 3PL space?
Emerging Competitors - How will online retailers like Amazon and Alibaba impact the logistics industry and have they become 3PLs?
Risk Management – Mitigating risk in the supply chain remains a top concern for manufacturing executives. What steps are leading companies taking to help reduce risk and avert potential supply chain disruptions?
Penske Logistics is a top global sponsor of the Council of Supply Chain Management Professionals and its executives will be panelists at several major track sessions during the conference. View details here.
By Randy Ryerson