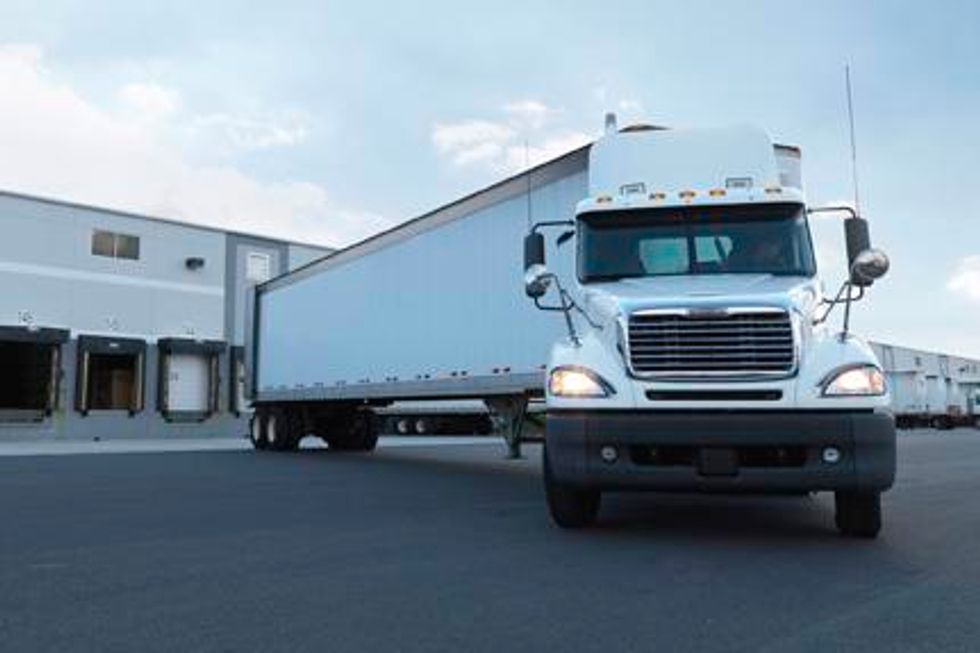 Guest Editorial: What's Driving Demand for Dedicated Contract Carriage?
According to researchers at Armstrong & Associates the market for dedicated contract carriage (DCC) services continued its resurgence last year in parallel with modest improvements in the freight economy. In my view, this trend is continuing into 2012. Part of what is driving DCC demand is that shippers operating truck fleets are pressuring their logistics managers to operate fleets more profitably.
---
However, the in-house approach is harder than ever to execute for a variety of reasons including equipment costs, regulations, driver retention and more. In an effort to quickly realize the benefits from commercial truck fleet best practices many supply chain executives we are talking with are considering outsourced DCC.
As spend tilts towards DCC, some common carriers are now billing themselves as DCC providers rather than their traditional truckload business. These companies are new at DCC and their inexperience can be problematic for shippers. For example, in our discussions with truck drivers and shippers we've discovered that some recent converts to DCC are making critical mistakes such as:
Shippers aren't receiving real dedicated service. Drivers in these so-called dedicated operations tell us that carriers routinely pull them from their dedicated runs, to meet capacity shortfalls in one-way lanes they run in common carriage.
Drivers who have been sold on the stability of reporting to work every day, and serving the same shipper, have found themselves bounced around within the carrier's network -- exactly the kind of work they were trying to get away from.
Carriers accustomed to paying a homogenous wage rate per mile in specific geographies have stumbled in dedicated, where cookie-cutter approaches don't work for service-level sensitive shippers.
Shippers have found themselves facing very difficult situations. The lack of market experience has caused some carriers to underbid initial requests for proposals, only to ask for big rate increases just a few months into the contract.
Four Key Considerations for Shippers in Selecting a DCC Provider
Shippers would do well to be mindful of these key considerations when evaluating a DCC provider:
Service Parameters. Carefully define your service parameters. Make sure that every potential provider understands them before they are considered as a supplier. Those providers that don't probe carefully to understand your service needs might not really be true dedicated carriers.
Cost Structure. Be certain your dedicated provider builds their driver wage package around the reality of your operational requirements and business volumes, and not via a cookie-cutter approach.
Customer Service. Don't underestimate the cost of driver turnover on your customer service. There is a lot of value in having a stable and safe workforce delivering your freight. Best-in-class dedicated carriers will have annual driver turnover of 15 percent or less. Make sure you consider the impact on your customers, and brand, if driver turnover gets into the 60-100 percent range regularly associated with common carriers.
Brand Image. A DCC provider is an extension of your brand. It's your product being carried on those trucks to your customers. Sometimes your company or product name is even on the trailer. Will the DCC provider be a good representative of your brand? Know the CSA safety scores. Examine the truck fleet the carrier is using. Is it modern, low-emission and well maintained?
The good news for shippers is a well-run dedicated contract carriage operation is an excellent source of capacity at a predictable cost – something that might benefit your business greatly as truckload and LTL rates continue to rise.
By Andy Moses
Moses is senior vice president of global products for Penske Logistics and may be reached here. He is based at the company's Reading, Pa. headquarters.
---------------------------------------------------
Editor's Notes:
Armstrong & Associates Source: 3PL Market Analysis 2012
Read Penske's latest success case on Dedicated Contract Carriage documented by professors from the Center for Supply Chain Research at The Smeal College of Business Administration at The Pennsylvania State University.