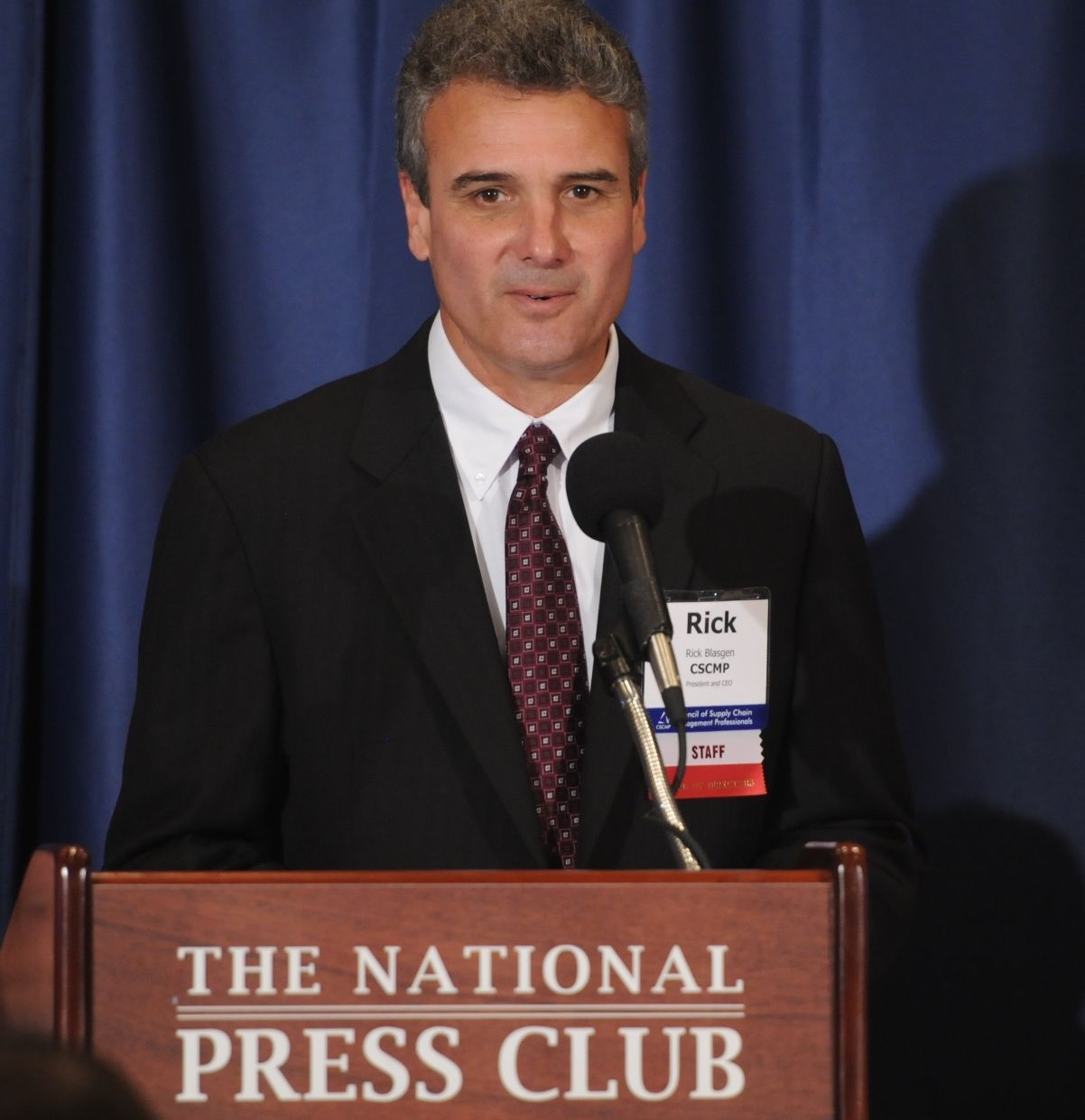 Guest Column: Add CSCMP to Portfolio Mix for Maximum Supply Chain Career
Rick Blasgen, president and CEO of CSCMP, at the presentation of this year's State of Logistics Report.
---
If you're a young professional starting out on the supply chain management career path, I want to share with you the excitement and opportunities that await you in the world of supply chain.
What other career offers you the opportunity to travel the world, work with the latest technology, collaborate with partners across the entire spectrum of business—marketing, analytics, finance, and design?
It's a fast-paced, challenging, and constantly evolving profession, not to mention financially rewarding. Advancement opportunities are plentiful. Supply chain management is a meaningful career as well. We make significant contributions not only to our companies, but to our communities, the environment, and to society as a whole.
Now that you've chosen your career path, it's time to take steps to ensure that you stay on the leading edge of the profession. It's critical to keep up with your supply chain education and new knowledge, as well as make those all-important professional connections.
The Council of Supply Chain Management Professionals (CSCMP) offers a wide variety of programs exclusively for you—the young professional—to get you started off right on your supply chain journey. For more than 50 years, CSCMP has been the leading worldwide professional association dedicated to advancing the careers of supply chain professionals like you. Our members are the leading practitioners and authorities in the field, representing business, government, and academia from more than 65 countries.
At CSCMP, we're focused on the lifecycle of a professional's career. We offer supply chain education, connections and professional development that will enhance your career, from student to senior fellow. We provide a myriad of opportunities for you to hone your leadership skills through our committees, roundtables, and conferences. We're committed to partnering with you throughout your entire career.
In a recent survey of our young professional members, we asked them what CSCMP products and services they used to advance their career development. Nearly half of them reported using many of their benefits for advancement, such as our publications, roundtable events, annual conferences, industry research, and career center.
Others used our case studies, online member directory and SCPro certification, and took advantage of our social media and volunteer opportunities. We've also just launched our Young Professionals' Mentorship Program in which we'll pair you with a more senior-level member to help develop you into tomorrow's supply chain leader.
Congratulations on choosing a career in supply chain management. Your profession is vital to every company in the world, and to the global economy. As a career choice…it's your chance to make a difference, make some money, and embark upon the adventure of a lifetime. I encourage you to partner with CSCMP throughout your professional journey and experience the dynamic difference this will make in your career.
By Rick Blasgen
Blasgen is president and chief executive officer of CSCMP.
Editor's Note: Penske Logistics is a proud supporter of CSCMP and presents the Young Professionals Survey and State of Logistics Report. The company is also a major sponsor of the CSCMP Annual Global Conference and is a corporate member. Mr. Blasgen's views are his own.