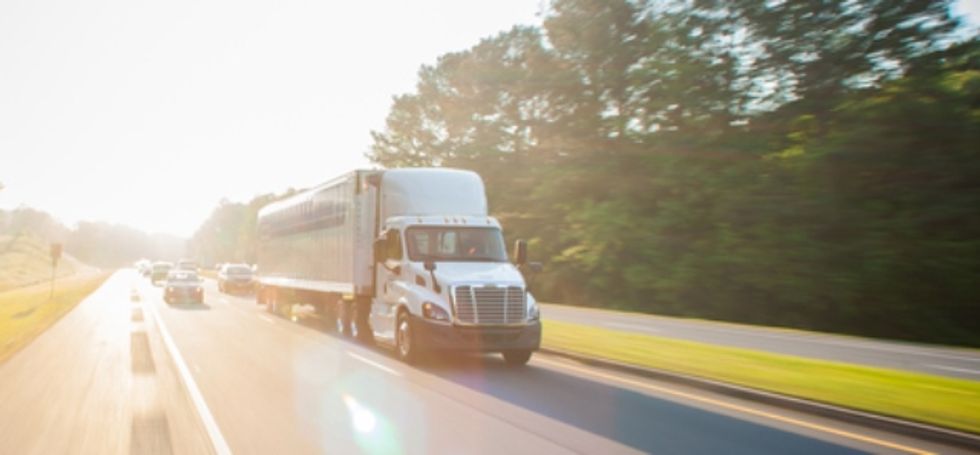 Driving Tips to Help You Navigate the Fall Time Change
Are you still getting used to the extra hour of sleep and brighter morning commute, now that daylight saving time has ended?
---
For our most important clocks – our biological clocks – it may take a few days to adjust to the new conditions, and it could have an impact on our driving.
Earl Taylor, a Penske Logistics professional truck driver and one of American Trucking Associations America's Road Team Captains, has offered some tips to help drivers – both professional truck drivers and motorists – navigate the fall time change.
"Starting your day can be a little complicated, even now," Taylor said. "For the first couple of days, you will be feeling like you are getting up a little too early or like you are getting a little extra sleep."
Any change to your normal routine – sleeping, eating times, inclement weather and changes in the amount of natural light or darkness– can impact your driving.
"It really makes a difference when you are used to going somewhere and you arrive at that particular place in the dark and now it is light," Taylor said. "It takes a little while to get used to that because you are conditioned to things being in a certain place, but now you have to make adjustments."
One of the biggest tips when adjusting to conditions is to be mindful of your speed and following distance, he said. It is also a good idea to use your turn signal a little earlier than normal.
"During the first couple of days, increase that communication between you and other drivers by using your turn signals a little earlier," Taylor said.
With more daylight comes the possibility of sunlight affecting travel for drivers. Early communication takes on special meaning when sun glare is a factor.
"It is important to know where the sun is going to be in your commute, so you are prepared – like using sunglasses and sun visors flaps, remembering to use your turn signals earlier, increasing your following distance, being aware of your surroundings and where you are at when you are riding into and away from sunlight," he said.
The danger does not lessen with the sun at your back.
"You would think that riding away from sunlight would be not as dangerous as riding into when actually they are both bad," Taylor said.
By taking a few precautions, drivers of all vehicles can navigate the time change.
"When you get into a ritual or habit of doing things and the conditions change, you have to change," Taylor said.
Interested in a driving career with Penske? Visit gopenske.com/drivers for employment opportunities. The company offers competitive wages and a wide range ofbenefits. Penske is an Equal Opportunity Employer.
By Bernie Mixon