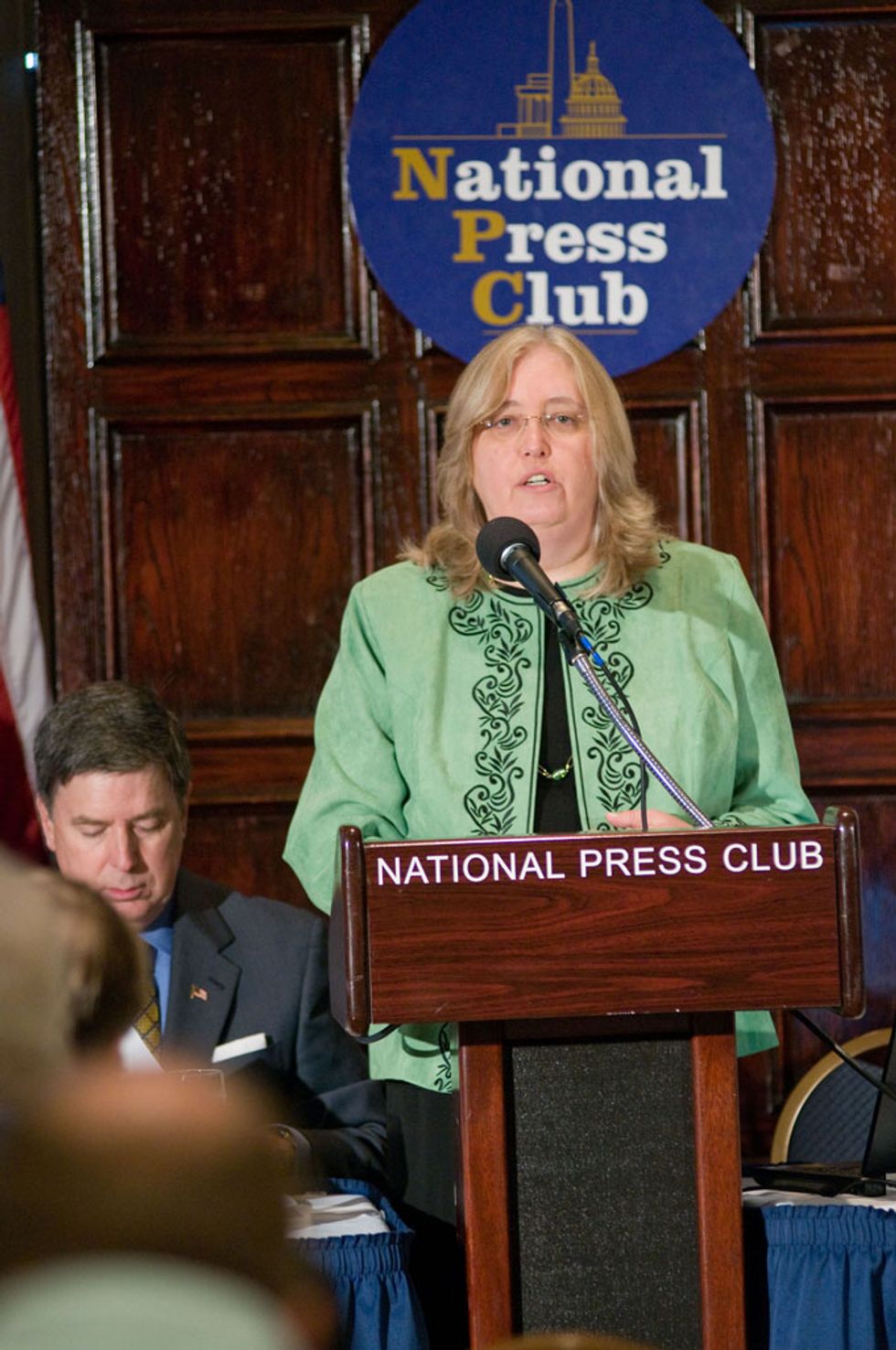 CSCMP State of Logistics Report: Slow Rebound Continues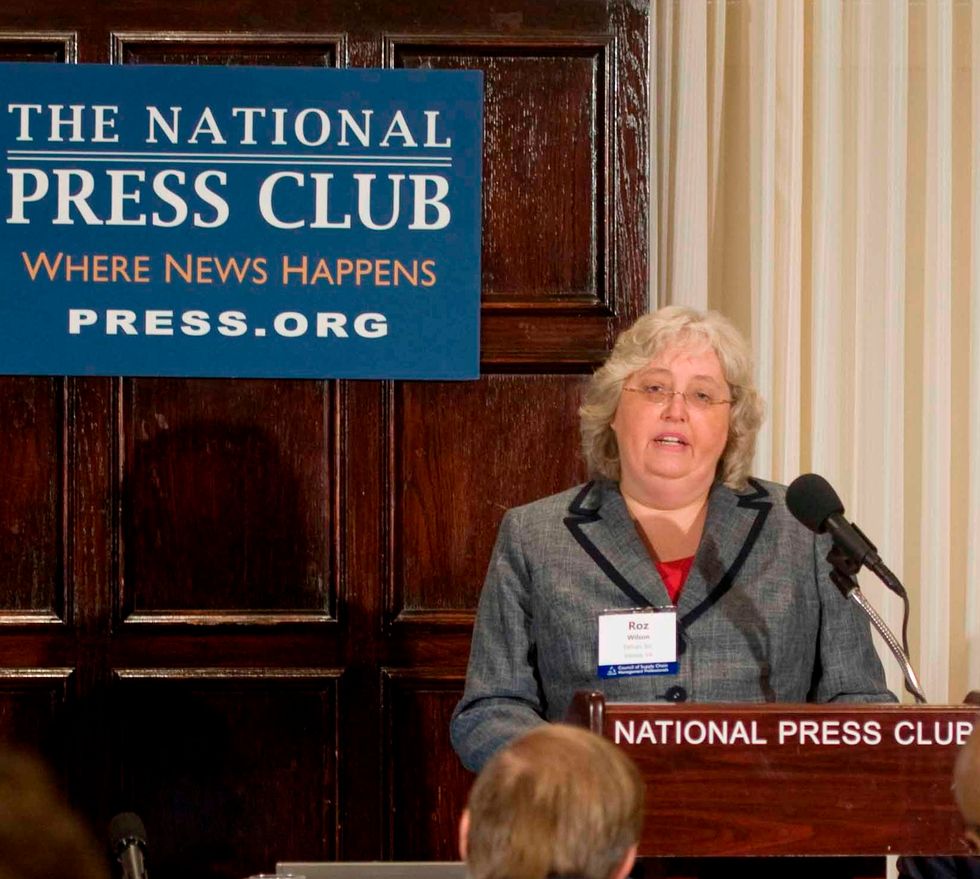 Today at the National Press Club in Washington, D.C., The Council of Supply Chain Management Professionals (CSCMP) released its 25th Annual "State of Logistics Report®", presented by Penske Logistics. The report reveals that total U.S. business logistics costs in 2013 rose to $1.39 trillion, a 2.3 percent increase from the previous year.
Logistics as a percent of U.S. gross domestic product (GDP) declined for the second year in a row, indicating that the logistics sector is not keeping pace with the growth in the overall economy (hashtag #SofL14).
---
The report, authored by transportation consultant Rosalyn Wilson of Parsons (pictured right at the 2013 report unveiling), has tracked and measured all costs associated with moving freight through the U.S. supply chain since 1988.
This year's report presents an overview of the economy during the past year, the logistics industry's key trends, and the total U.S. logistics costs for 2013. The recovery from the Great Recession has been protracted and economic performance has been weak.
The research examines the economic vitality as well as challenges faced by each sector, and concludes with a brief overview of industry indicators for the beginning of 2014 and thoughts about performance for the remainder of the year.
This year's report reveals that the transportation sector grew only 2.0 percent, with all modes experiencing modest gains in revenue. Despite the weak revenue picture, tonnage was up due to heavier average loads per shipment.
The truck driver shortage is a top concern for most industry executives as the trucking sector faced significant capacity issues in 2013. The lack of drivers to fill seats in existing equipment, decline in productivity of existing drivers due to Hours of Service (HOS) Regulations, and uptick in trucking company bankruptcies in 2013 are the contributing factors in constricting truck capacity as volume is picking up.
Railroad sector costs grew 3.6 percent as intermodal gained market share in response to the truck capacity shortage. Rates have not responded to the tight industry capacity, and have not grown as fast as volume.
The air cargo sector made no gains in 2013 as both domestic and international sectors remained unchanged from the prior year.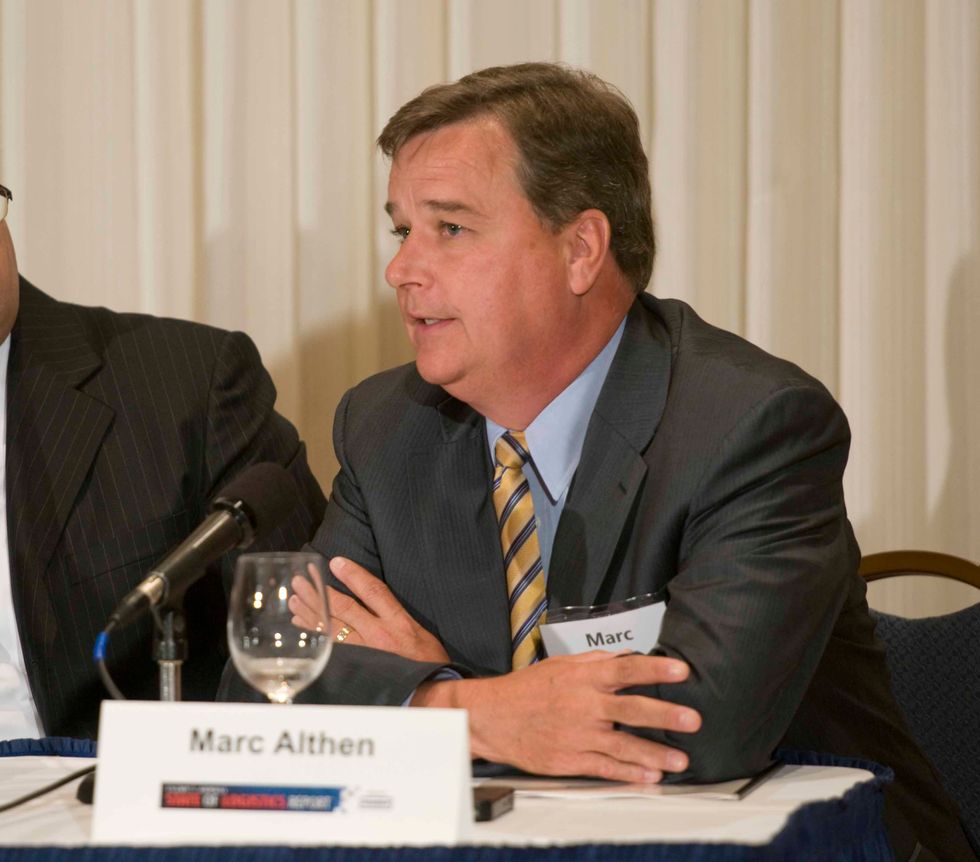 Compared to 2012, the water sector's performance improved, rising 4.5 percent. Ocean carriers continue to expand available space as larger containers ships are delivered, and new alliances and operational controls are improving their balance sheets.
The inland waterway system was plagued with weather-related issues ranging from waterways thawing later than usual to floods and droughts. The big news for this sector and the nation's infrastructure is the enactment of the Water Resources Reform and Development Act (WRRDA).
This legislation is an example of bi-partisan support for a much-needed program to restore the nation's waterways so that they can play a vital role in the intermodal freight system.
Inventory-carrying costs were held down because of falling interest rates, which dropped 22.6 percent from 2012. The other components of carrying costs—warehousing, taxes, depreciation, insurance, and obsolescence—were up due to the three percent gain in inventories.
"Our mission is to develop and disseminate research that helps our members understand how to do their jobs better," said Rick Blasgen, president and chief executive officer of CSCMP.
"Knowing how logistics and supply chain costs affect and are affected by the larger economy is a key part of this understanding. This is why we believe it's important to sponsor the annual 'State of Logistics Report,' which we present with support from Penske Logistics," he said.
"An improving freight environment continues to drive increased demand for our trucking, warehousing and related supply chain solutions," said Penske Logistics president Marc Althen (as seen in the above photo, at last year's presentation).
"As the economy rebounds, an efficient supply chain can be a major competitive advantage to companies nationwide, as it allows them to deliver high levels of service while simultaneously controlling and often reducing costs."
By "Move Ahead" Staff