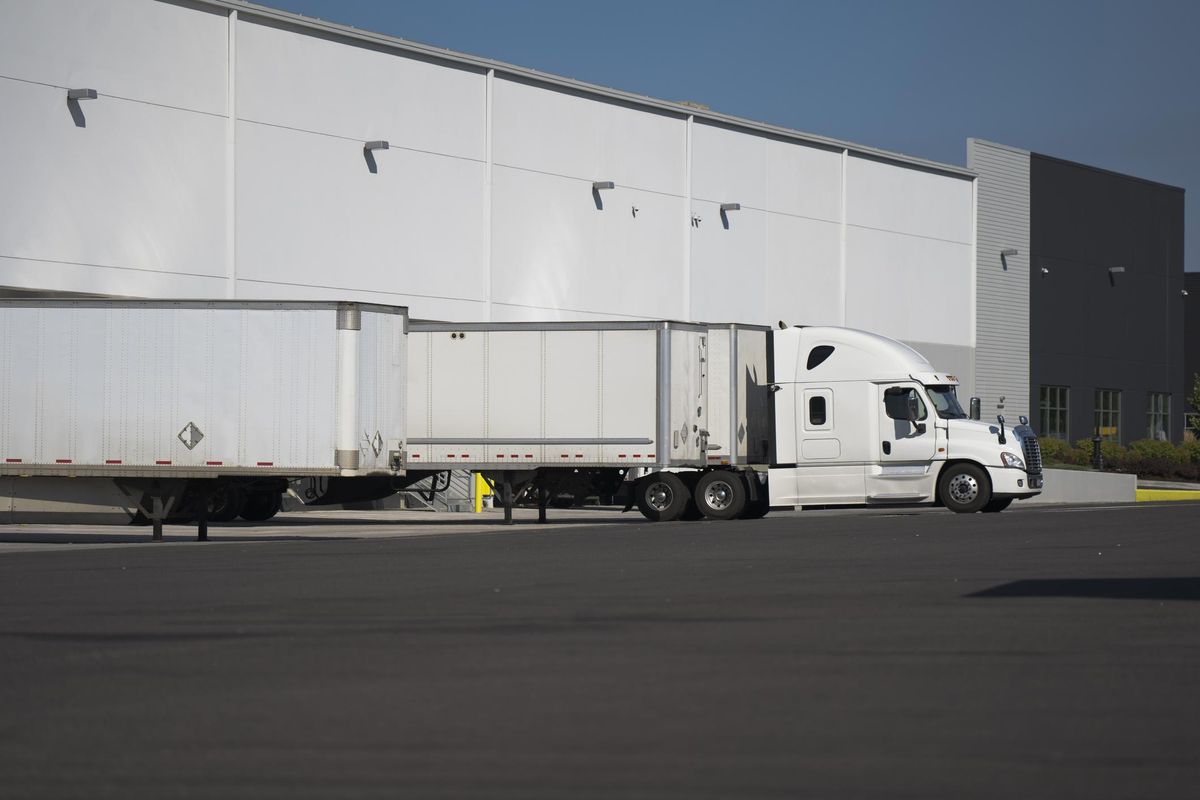 Carrier Relationships, Warehouse Efficiency Are Critical During a Capacity Crunch
Transportation capacity is expected to continue tightening throughout the year, putting a strain on the supply chain that could impact warehouses.
---
"Tight trucking capacity impacts the outbound shippers more so than the inbound as most shippers (or companies) only control their outbound. Inbound product will continue to come in and if the outbound slows down, warehouses will fill up. If they get too congested, productivity slows down," said Don Klug, vice president of sales for Penske Logistics.
As a rule of thumb, when a warehouse achieves more than 90 percent capacity of storage locations being full, it is harder to find an open location. "Most warehouses are engineered to be able to flex, but you only want them to flex 10 to 15 percent," Klug said. "If the warehouse becomes overloaded, the operation gets congested, and it can become inefficient and unproductive."
When capacity tightens, shippers need to focus on being the shipper of choice to ensure they can obtain transportation capacity. "As we move through the next quarter, it is going to be brutal to shippers who haven't treated their trading partners very well. Never does it become more prominent than when you have trailers piling up in the yard and no one to move them. Everything stops when the day-to-day isn't getting executed," said Andy Moses, senior vice president of sales and solutions for Penske Logistics.
Warehouses must operate efficiently for shippers to become the shipper of choice. "Carriers charge shippers for waiting time, but no one wants to wait. Having loads ready when they're supposed to be is a huge part of warehouse efficiency," Moses said.
The most sophisticated shippers find ways to make the majority of their freight drop-and-hook rather than live-unload, Moses said. "That is a best practice," he said, adding that efficient yard operations are also necessary. "When you have hundreds of trailer parking spots, the flow of trailers and how drivers are navigated and treated is an art."
There are several options companies can pursue if warehouses become too full. "You try to locate a larger warehouse if you can, or you can take some of the dead stock or slower movers and store them in outside trailers in the yard," Klug said.
Engineering within the warehouse can also help make the most of the space. "Putting in a pick module can add storage capacity as well as efficiency in a warehouse, but it does come at cost," Klug said.
Penske's engineers can also help improve shippers' overall network design. "We take the customers' shipping information and inbound information, if available. We analyze all the locations inventory is coming from and going to, look at the major markets, actual miles and design the most efficient network," Klug said. "At the end of the day, it is a big math analysis."