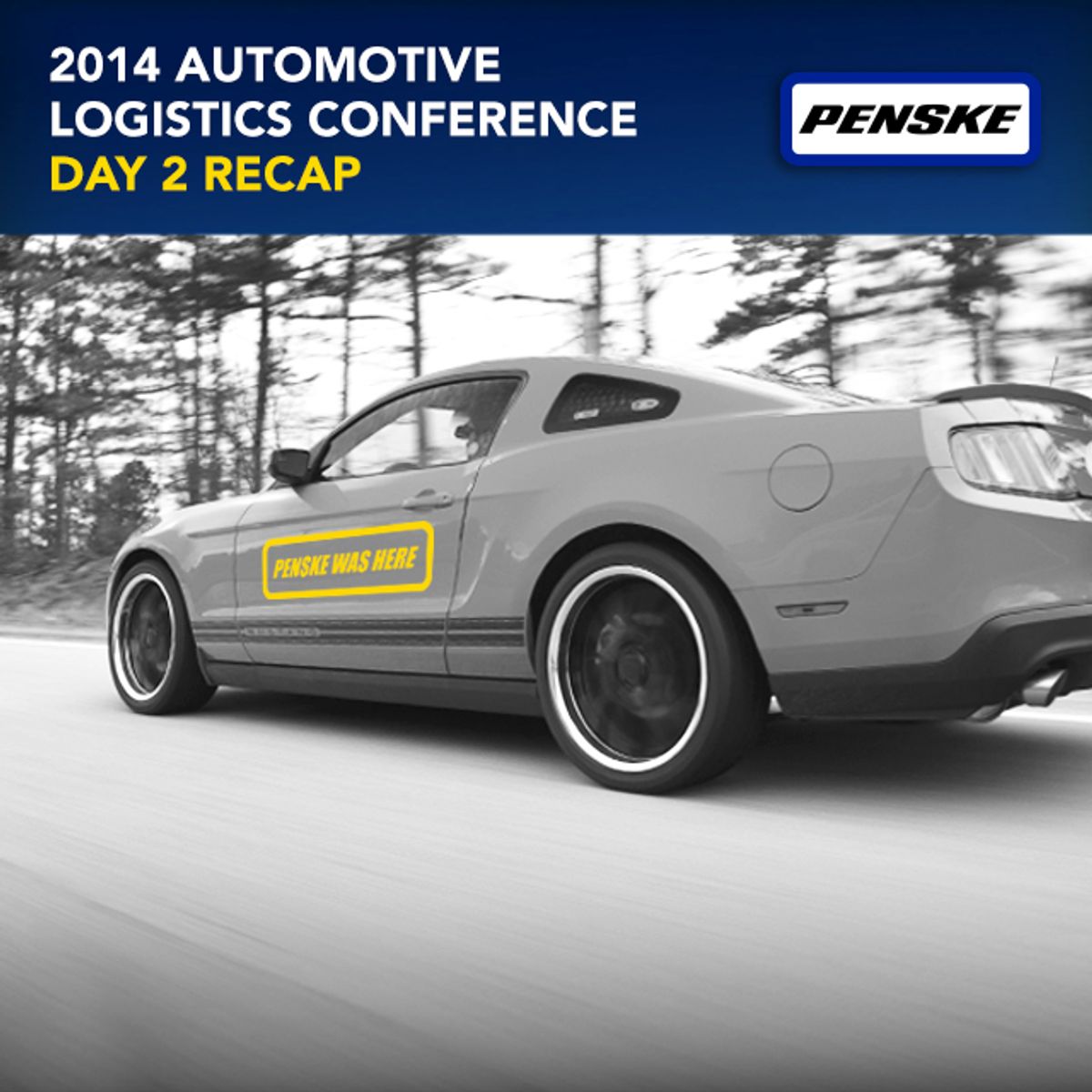 Auto Logistics Conference Highlights Mexico's Automotive Capabilities
During the last day of the2014 Automotive Logistics Global Conference at the MGM Grand in Detroit there were multiple sessions about the impact of Mexico's economic growth. A Penske Logistics senior leader appeared on one panel, while another session saw a presentation from the governor of the Mexican state of Guanajuato.
---
Penske senior vice president Jeff Bullard spoke at session 6B: the challenges of supplying Mexican automotive plants. During his time at General Motors, he was director of North American Logistics.
"We are bullish on Mexico," he stated. "We have been there for 18 years and our plan is to experience double digit growth. This is a great opportunity for both the 3PL and shipper side."
Bullard's other insights:
• "The geographical advantage is real and it is significant."
• Regulatory issues and security risks are among the "most concerning factors."
• Regarding border crossings and customs problems he advised the audience to "recognize and design around it." Two examples: don't get your freight to the border crossing one hour before it closes and don't let freight sit for too long.
• Despite conflicting reports in the media and supply chain studies Bullard confirmed the Mexican work force is "quality conscious and hard working." He noted the importance of creating a favorable work environment to ensure that those newly trained employees are retained.
The president of Union Pacific Distribution Services, Mike Parker, laid out his primary challenges in Mexico: infrastructure, capacity, customs and security. These sentiments were also expressed by the panel.
The main attraction at the full morning session was Miguel Marquez, governor of the Central Mexico state of Guanajuato, and representatives of the U.S.-Mexico Chamber of Commerce and the Border Trade Alliance.
Gov. Marquez (employing a translator) explained that Guanajuato is a major automotive hub, housing operations for U.S., Japanese and German car makers and original equipment manufacturers. The state's 2014 exports are expected to reach $16 billion USD, most of it via the auto industry.
Gov. Marquez said that transportation infrastructure enhancements are in motion to ensure highway connectivity to Laredo, Texas, Mexico City and Juarez City, among other improvements.
Click here to read the "Move Ahead" first day conference summary.
By Alen Beljin