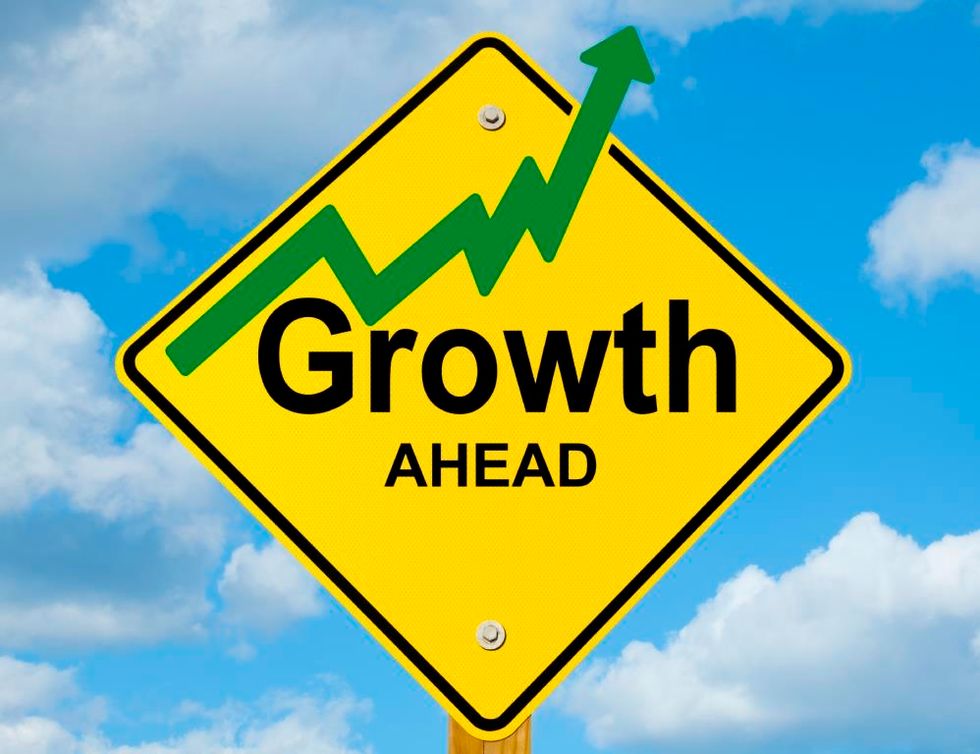 Are Supply Chain Executives Ready for Growth?
The U.S. economic climate is on the rise. Growth is top priority in the C-Suite. Need evidence? You don't have to look far. The gross domestic product just posted its best back-to-back quarters in a decade; freight is up; truck orders are up; and consumers are feeling good about their job prospects once again.
---
"The nation's economic prospects are improving," said Moody's analytics economist Scott Hoyt.
The broad picture is looking better. Are supply chain executives really ready for growth?
2015 Supply Chain Realities
Truck Capacity Squeeze – Truck freight capacity isn't keeping up with the pace of growth in freight tonnage. The last American Trucking Associations (ATA) truck tonnage report reached its highest level ever recorded.
Driver Shortage Very Real – When freight demand was flat, it was a theory. Now it's real. Truck drivers are commanding better wages but there are still not enough drivers to go around. According to the Bureau of Labor Statistics average driver pay has fallen 6 percent adjusted for inflation to about $40,000 over the last decade. If someone can point me to that average driver I'd be thrilled to find him or her. Today, truck driver wages that are 50 percent higher are common with no ceiling in sight.
Rising Truck Costs - The underlying costs of transportation are rising faster than consumer price increases. For example a Class 8 tractor costs 40-50 percent more than one did just a decade back.
New Fulfillment Expectations – Mobile devices and online shopping are driving new expectation levels of fulfillment, thereby impacting the entire flow of goods in the supply chain. Enabling or implementing omni-channel fulfillment can be complex, costly and potentially a game-changer.
Higher Costs and No Increases - It remains difficult for shippers and manufacturers to pass on their additional cost increases. So while companies are looking to expand, supply chain executives face a tough issue: reducing and controlling their rising costs without passing them on to customers.
Enabling Supply Chain Competitive Advantage
Third-party logistics providers continue to play a bigger role in enabling supply chain competitive advantage for forward-thinking manufacturers. According to the 2015 Third-Party Logistics Study "the most frequently outsourced services are more transactional, operational and repetitive." These arrangements are generally tactical in nature, and target narrow but critical centers of an enterprise.
In our work with executives at market-leading companies, we find that many supply chain leaders want and need much more from their 3PL partners. Here are three things we're seeing as the economy takes off:
The need to fundamentally engineer cost out of supply chain networks, as traditional sourcing strategies aren't yielding savings in a rising rate environment.
There is a payoff in having the IT tools, process capability and skills to work closely with all supply chain participants including suppliers, carriers and customers.
We're once again reminded of the critical need for accurate supply chain data as an enabler. For those that don't have it, our first step is to implement a strategy to go get it.
By all accounts, 2015 is shaping up to be a great year for manufacturers and 3PLs due to the improved economy. During the Great Recession, supply chain executives won many hearts and minds by delivering cost savings, improving processes and boosting efficiencies when the chips were down.
Economic growth and demand is accelerating. Supply chain executives now need to get focused, think strategically and collaborate with their 3PL partners to enable supply chain competitive advantages in a growth environment.
By Andy Moses
Moses is senior vice president of global products forPenske Logisticsand can bereached here. He is based at Penske's global headquarters in Reading, Pennsylvania.