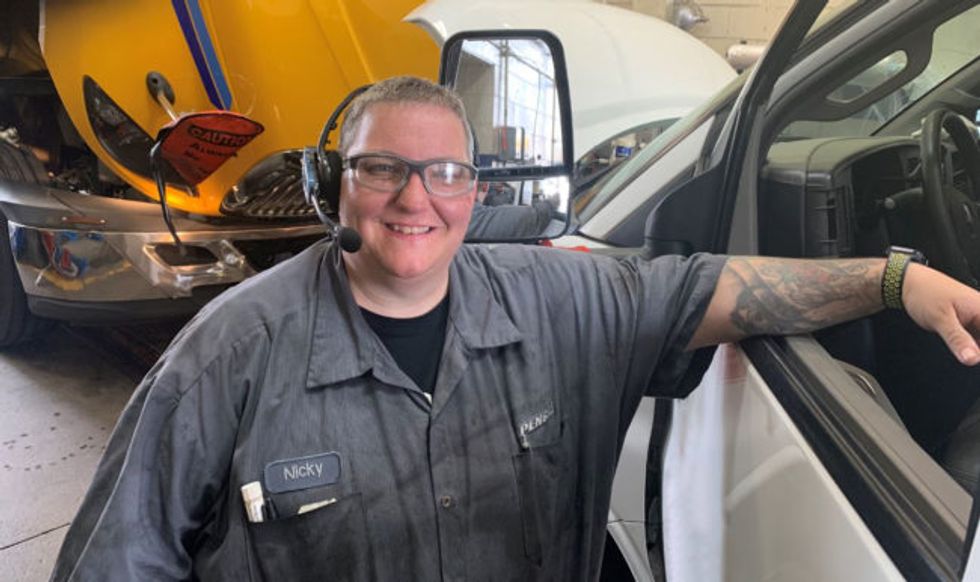 Technician Experiences Great Career Growth at Penske
Throughout the month of May, in support of the TechForce Foundation's "Women Techs Rock" initiative, Penske Truck Leasing is spotlighting some of their own female technicians who are thriving in their roles and setting examples for future techs.
---
The TechForce Foundation is an organization with a mission to champion students through their education and into careers as professional technicians.
One Penske technician who is thriving in her role is Nicky Long from Ohio.
For as long as she can remember, Long always loved to tinker with things. Whether it was with small objects lying around the house or her family's car in the garage, she had a passion to work with her hands. But, the journey that got her to where she is today was one with a few more pit stops than even she expected.
"I started out driving a school bus and then heavy-duty trucks for many years," Long said. "And after seeing how they've evolved and learning what happens when one breaks down, I decided I wanted to shift gears and repair them."
In her mid-30s, Long went to technical school to become a technician and occasionally would sit in on career presentations from various job recruiters. In 2018, after hearing what Penske recruiters had to say about the company and culture, she applied for an entry-level service position and got it.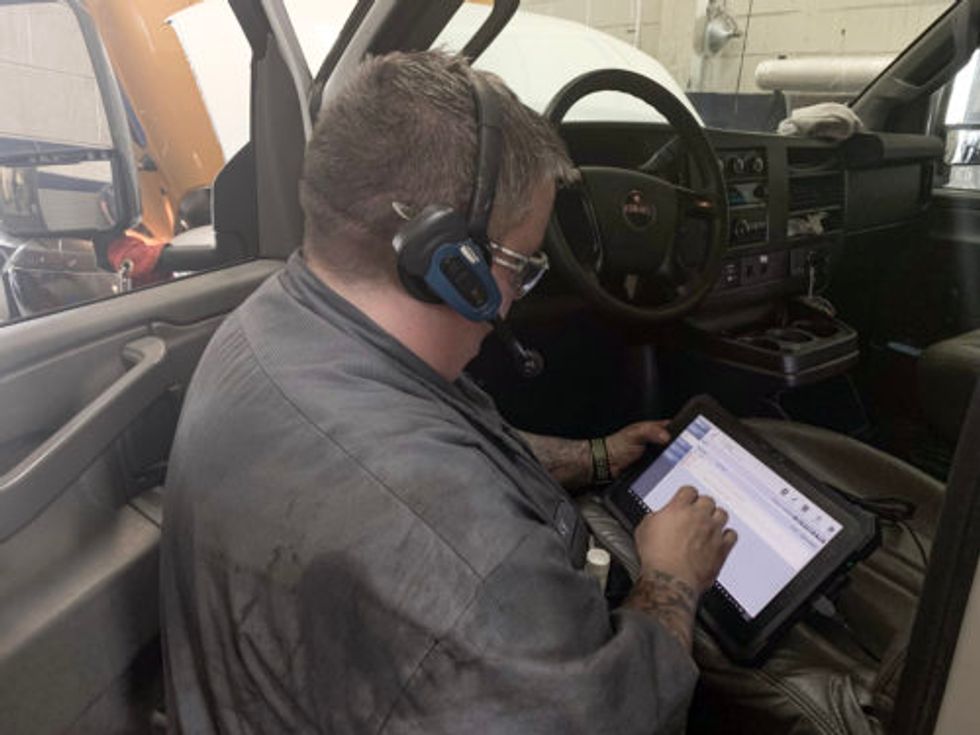 When asked what she enjoys most about her job, she says, "No truck is the same. Whether it's a Freightliner, Hino, Volvo or something else, I get exposed to a bunch of different brands and models of vehicles. I really like that."
Long's passion for making repairs and striving for excellence are just a few of the things that have made her the successful technician she is today in such a short amount of time. In less than two years, Long has been promoted twice. And although she continues to look ahead and continue her career growth, she doesn't forget what's gotten her here.
"I've given my blood, sweat, tears and heart to this job," Long said. "So, when I get to work on something that's outside the norm, that's rewarding to me. A year ago, I would have never thought that I would be in the position I'm in today, and it's because of hard work."
There's no doubt that hard work is part of the formula to a rewarding career. And for Long, she also credits the countless opportunities that exist at Penske.
"The training and tools that Penske gives you to be a better technician are really good," she said. "The career growth and opportunities are there. It's what you make of them."
Move Your Career Forward
Penske is always looking for qualified technicians to join the team. For information on career opportunities at Penske, click here.
By Chris Abruzzo