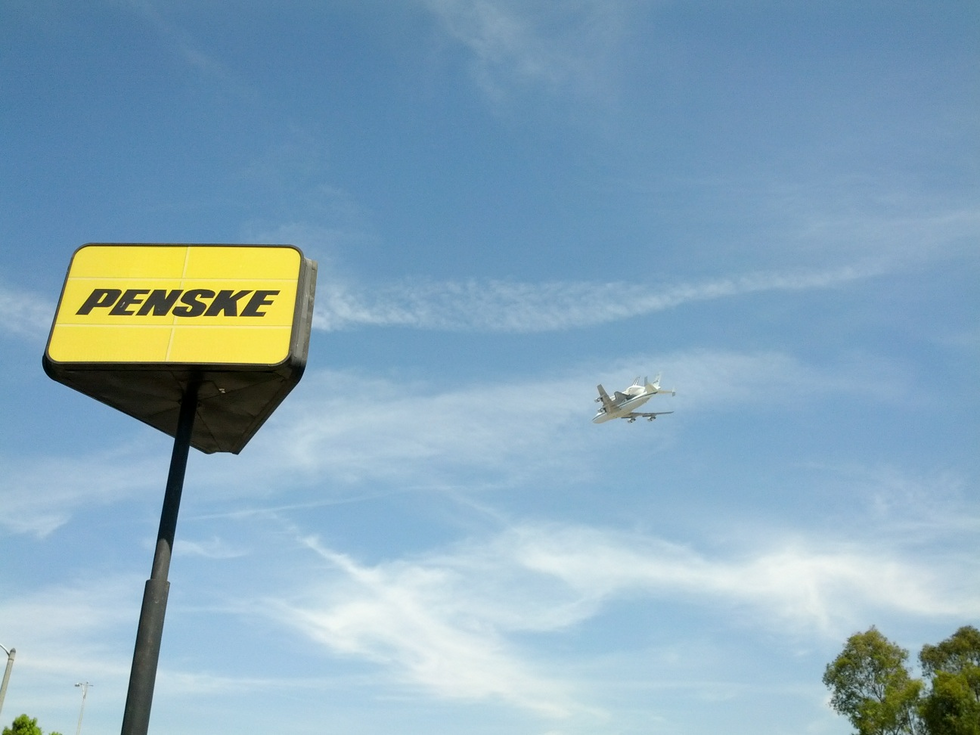 Space Shuttle Endeavour Flys Over Penske Truck Leasing Location
Earlier today, the space shuttleEndeavour made its final flight after 30 years of service. Penske associate Brandon Wade captured this incredible image as the shuttle passed over the company's location in Carson, Calif.
---
The shuttle was being transported by NASA's 747 shuttle carrier aircraft and later landed at the Los Angeles International Airport. The shuttle's new home will be the California Science Center. According to NASA press materials, beginning Oct. 30, the shuttle will be on display in the science center's Samuel Oschin Space Shuttle Endeavour Display Pavilion, embarking on its new mission to commemorate past achievements in space and educate and inspire future generations of explorers. NASA notes Endeavour completed 25 missions, spent 299 days in orbit, and orbited Earth 4,671 times while traveling 122,883,151 miles.