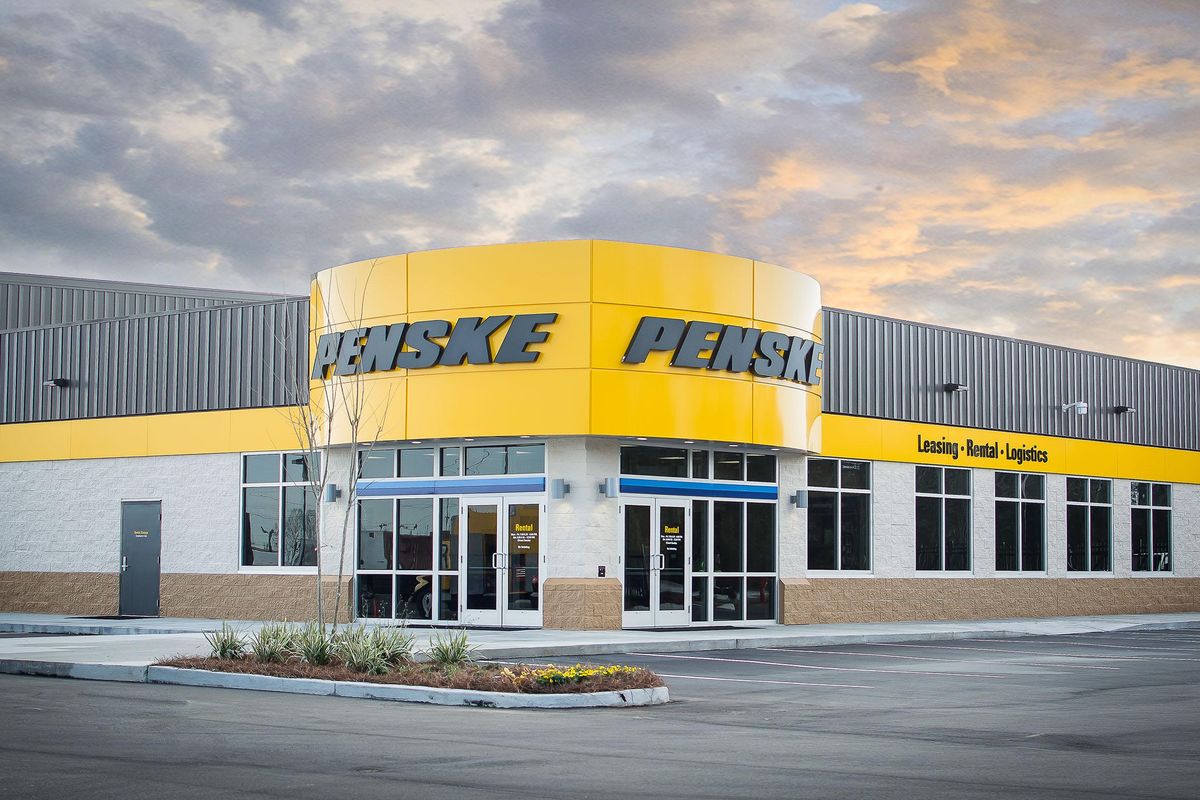 Penske Truck Leasing Manager Rick Swanson Honored by U.S. Military with ESGR Patriot Award
Rick Swanson, a Penske Truck Leasing branch service manager, was recently given the Employer Support of the Guard and Reserve (ESGR) Patriot Award for his work with a Penske associate serving in the military. Swanson, who works in Lakewood, Washington, was honored for his support of Gerrit Sluyter, a Penske technician 3 and a reserve lance corporal in the U.S. Marines Corps.
---
In an ESGR news release, Sluyter explained: "Richard is consistently lenient with my work schedule and supportive of my duties as a Marine. He consistently expresses his appreciation for me as an employee, and as a member of the armed forces. Overall, Richard Swanson makes it much easier than I originally expected to both serve my country, and work full time as an employee at Penske."
Swanson has been with the company for over 30 years. He began as a tech 1 as was a technician up until six years ago, when he transitioned into a management role.
"It's an honor," Swanson stated when asked about winning. "It is unexpected. I hired Gerrit a little over a year ago as a tech 3. He is now one of my main PM (preventive maintenance) techs. Gerrit is very organized and good at following through. It looks like he is headed in the right direction (for a career with Penske)."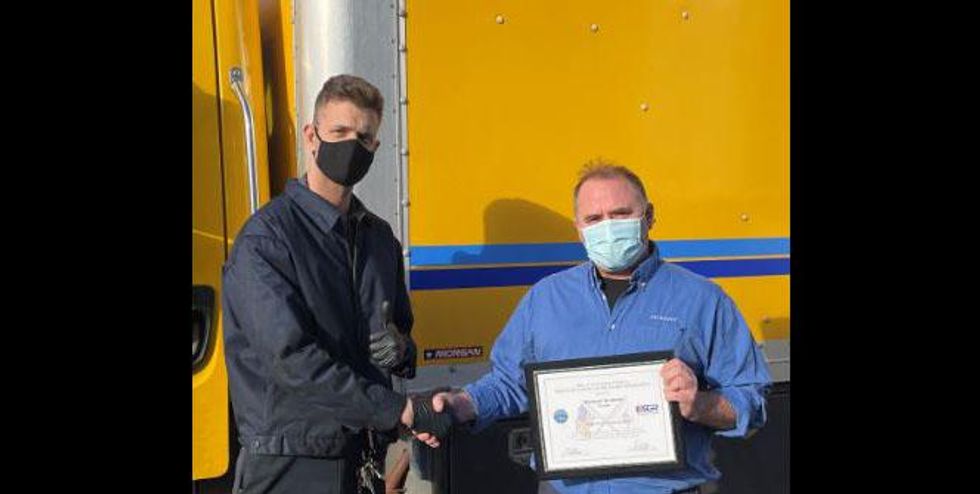 Penske Truck Leasing technician Gerrit Sluyter, left, poses with Penske manager Rick Swanson and the Employer Support of the Guard and Reserve (ESGR) Patriot Award for Swanson's support of Sluyter, a U.S. Marines Corps reservist.
The virtual award presentation was facilitated by ESGR South Sound Area Co-Chair Ohad Lowy.
"The Patriot Award was created by ESGR to publicly recognize individuals who provide outstanding patriotic support and cooperation to their employees who have answered their nation's call to serve," said Lowy in a statement. "By valuing the military service of their Guard and Reserve employees, employers are directly supporting the readiness and retention of our All-Volunteer Force, and our national defense."
ESGR is a Department of Defense program that develops and promotes supportive work environments for service members in the National Guard and Reserve through outreach, recognition, and educational opportunities that increase awareness of applicable laws.
Sean Wilkins, Penske military recruiting manager: "We're proud to have leaders like Rick and citizen Marines like Gerrit on our team. Penske is proud to offer many benefits that support our associates who continue to serve our great nation in the National Guard and Reserves."
By "Move Ahead" Staff