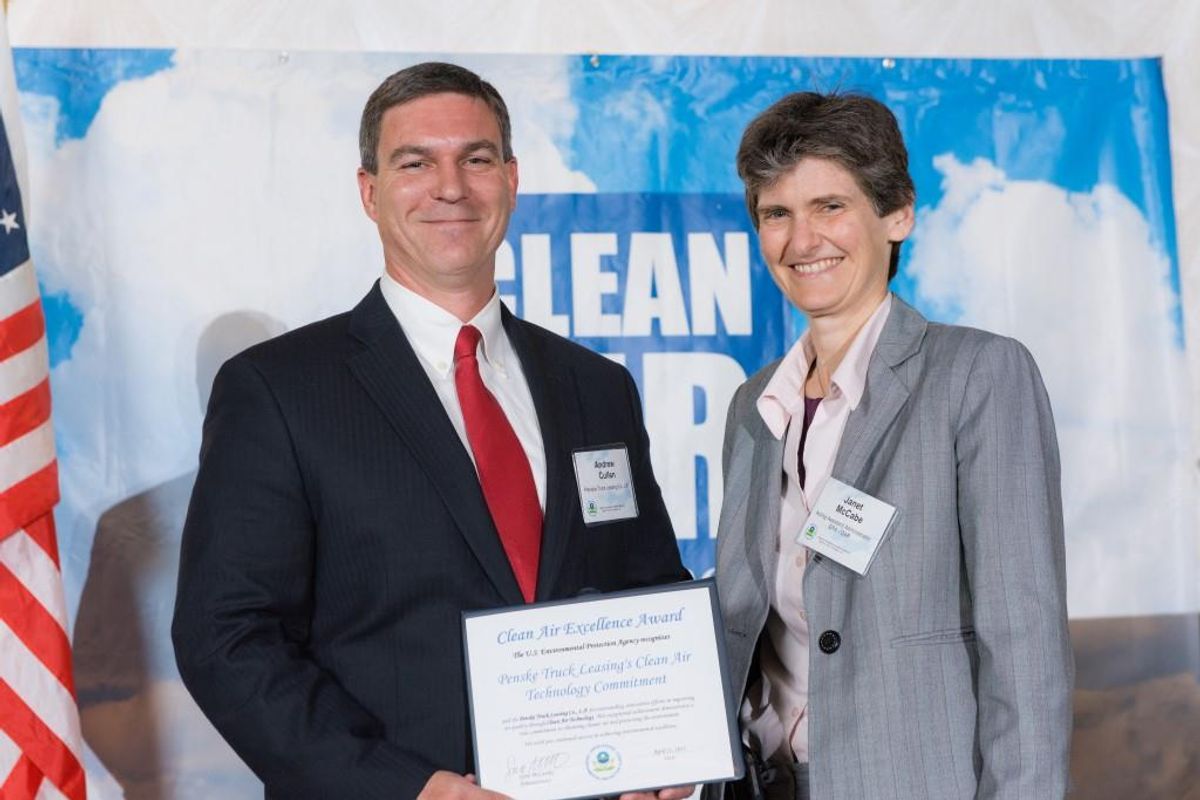 Penske Wins First-Ever U.S. EPA Clean Air Excellence Award
Penske Truck Leasing has been given the Clean Air Excellence Award, in the Clear Air Technology category, by the U.S. Environmental Protection Agency (EPA). As one of seven 2015 winners Penske is the only corporation; the other recipients are government-related organizations. This is the first time Penske Truck Leasing has received this award.
---
According to the EPA, these awards honor projects from across the United States for their work on clean air and climate initiatives. The awards recognize innovative state, local, tribal, and private sector programs that protect health and the environment, educate the public, serve their communities and boost the economy.
"It is humbling for our company's overall sustainability efforts to be recognized by the EPA with this prestigious award," said Drew Cullen, Penske senior vice president of fuels and facility services.
"As a trusted adviser to our customers, who operate both traditional and alternative fuel truck fleets, we take a consultative approach and ensure they operate the type of alternative fuel equipment that fits their needs," he explained.
"The investment we have made in our natural gas rental tractor program removes many of the barriers the transportation industry faces in determining where natural gas is a fit for their operations, and it provides an avenue to demonstrate and measure the clean air benefits," Cullen noted.
Penske Truck Leasing is an affiliate partner in the U.S. EPA SmartWay program and Penske Logistics is a partner in the trucking carrier and logistics categories. Penske Truck Leasing is also an affiliate partner in the Canada SmartWay Transport Partnership, which is administered by Natural Resources Canada.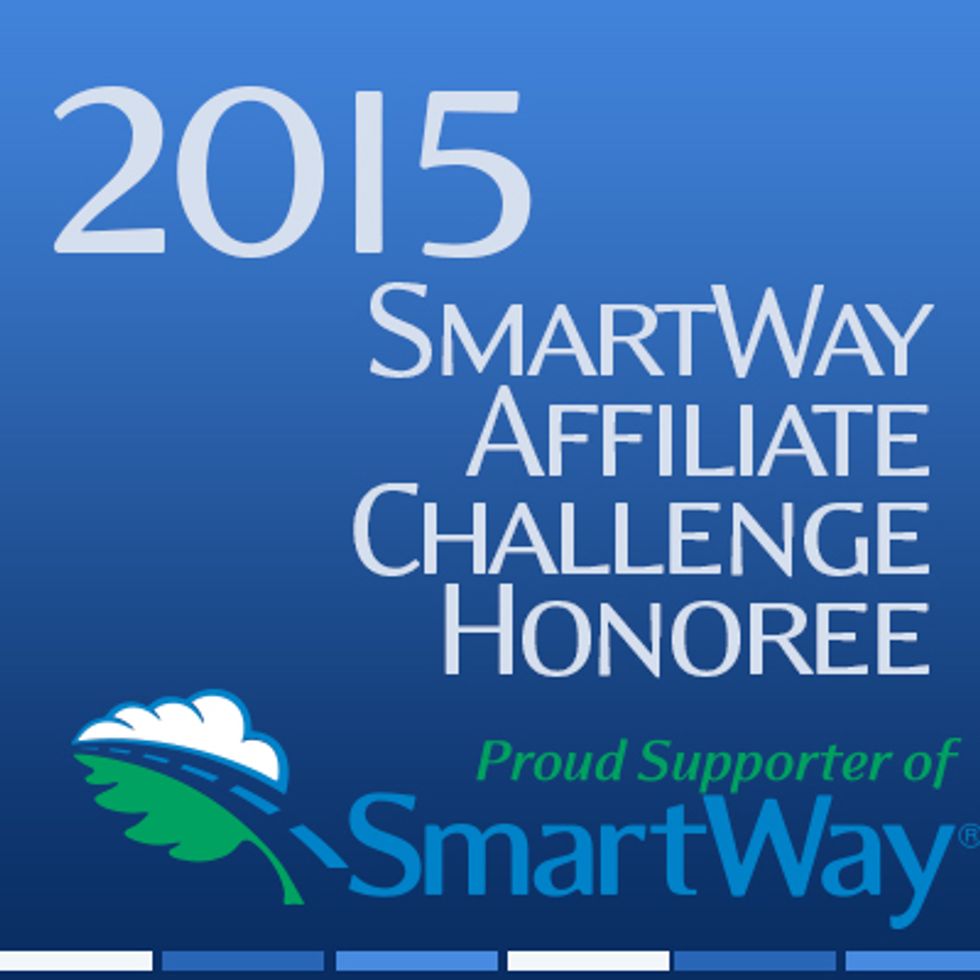 For the last three years, Penske has captured the SmartWay Affiliate Challenge Award in the United States.
"Communities across the country have cleaner air and better health thanks to these award-winning programs," said Janet McCabe, EPA acting assistant administrator for the office of air and radiation. "We're celebrating Earth Day a little early by recognizing these cutting-edge efforts to educate the public, cut harmful air pollution, improve public health through new technologies and approaches, and make our environment healthier and more sustainable."
The awards program, established in 2000 at the recommendation of the Clean Air Act Advisory Committee, recognizes and honors both individuals and organizations that have undertaken the risks of innovation, served as pioneers in their fields, advanced public understanding of air pollution and improved air quality.
Entries are judged by the EPA and members of the Clean Air Act Advisory Committee. Cullen will accept the award in Washington D.C., tomorrow.
By "Move Ahead" Staff
Photo caption: Cullen, left, poses with the EPA's Janet McCabe, acting assistant administrator.