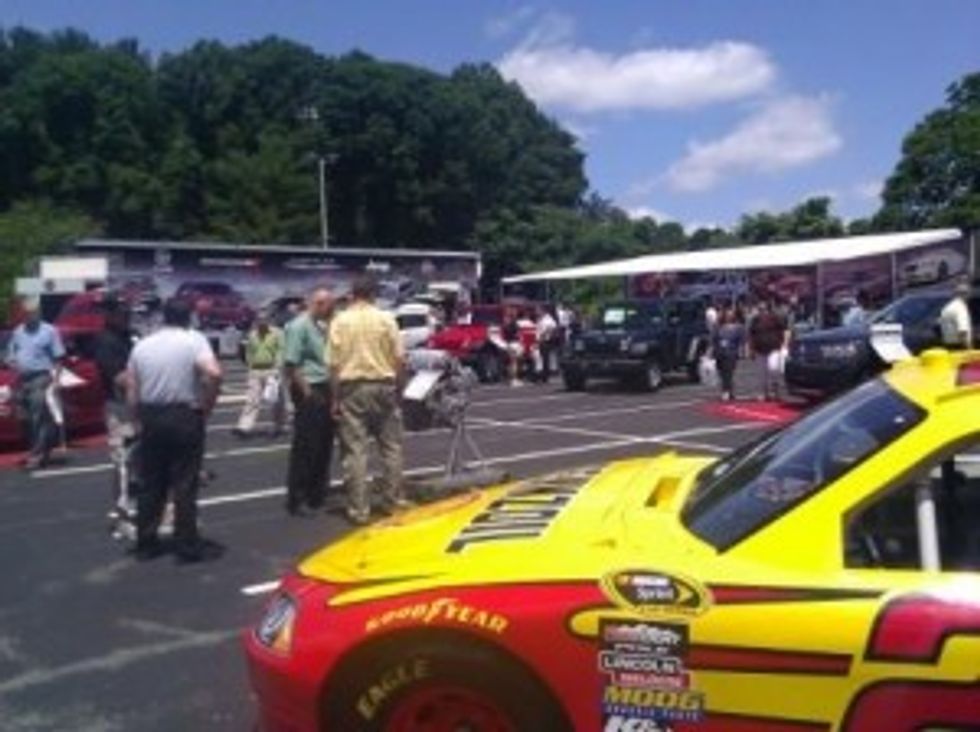 Penske Welcomes Chrysler Affiliate Rewards Tour
Today, Penske Truck Leasing and Penske Logistics welcomed theChrysler Affiliate Rewards Tour to their corporate headquarters in Reading, Pa.
---
Sharon Emerich, a senior tax accountant for Penske stated: "This is a great event. At some point in the future, I will be looking for a new car and I wanted to see what they have."
This exciting event provided Penske's associates with a lunchtime opportunity to view and experience the all-new Chrysler 200 Sedan, redesigned Chrysler 300 sedan, the Town & Country, the return of the Dodge Durango, the Dodge Charger, the Rugged RAM 1500, the Jeep Grand Cherokee, the Jeep Wrangler Unlimited, and the fuel-efficient FIAT 500. The tour was also accompanied by Penske Racing's No. 22 Shell-Pennzoil Dodge, which is piloted by driver Kurt Busch.
By "Move Ahead" Staff