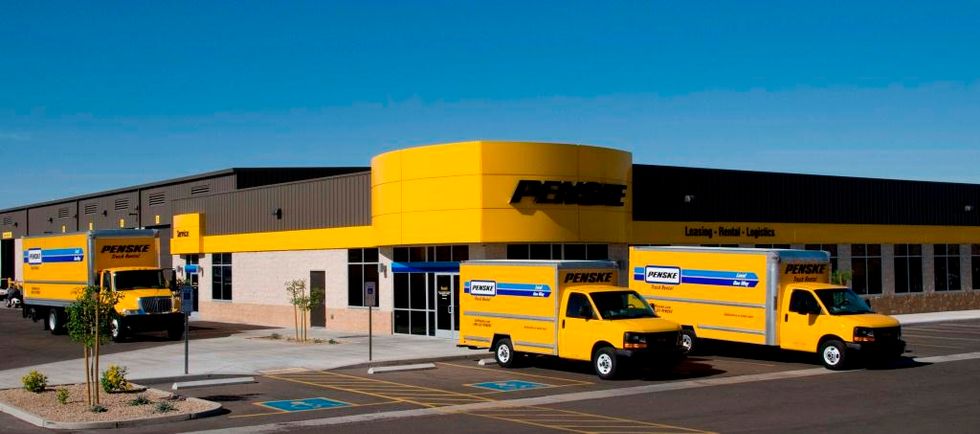 Penske Truck Leasing Ranked on InformationWeek Elite 100
Penske Truck Leasing earned placement on the 2014InformationWeek Elite 100 as a top business tech innovator at No. 93. This is IW's 26th year identifying and honoring the nation's most innovative users of information technology. Penske has earned a place in their rankings every year for the last 15 years.
---
"This past year the Penske Logistics technology department created a process to electronically communicate customer truck delivery information for carriers not on a standard Electronic Data Interchange (EDI) system," stated Bill Stobbart, senior vice president of information technology for Penske Truck Leasing. "This innovative solution to a real business problem obviously caught the judges' attention."
In the supply chain industry, freight visibility is an important capability to both Fortune 500 and mid-size customers. When a carrier has EDI capabilities, it is able to report delivery status directly into Penske's systems.
A number of smaller carriers that Penske employs do not have the capability to provide EDI connections. Penske's IT professionals were tasked with building a standard process to provide these carriers with a better way to report on the pick-up and delivery status of their loads.
The solution was to install mobile device to machine communication; the driver can then send updates directly to Penske's systems from their mobile phones via SMS text messaging.
Trucking carrier dispatchers have embraced the solution's simplicity. Penske's freight shipper customers and operational staff also benefit especially when deliveries are made during off-hours.
"We are honored to be recognized by InformationWeek for our support of the company's transportation management and freight brokerage product lines," stated Tom McKenna, Penske Logistics senior vice president of engineering and technology. "We're confident this service offering provides our company with a competitive advantage."
By "Move Ahead" Staff