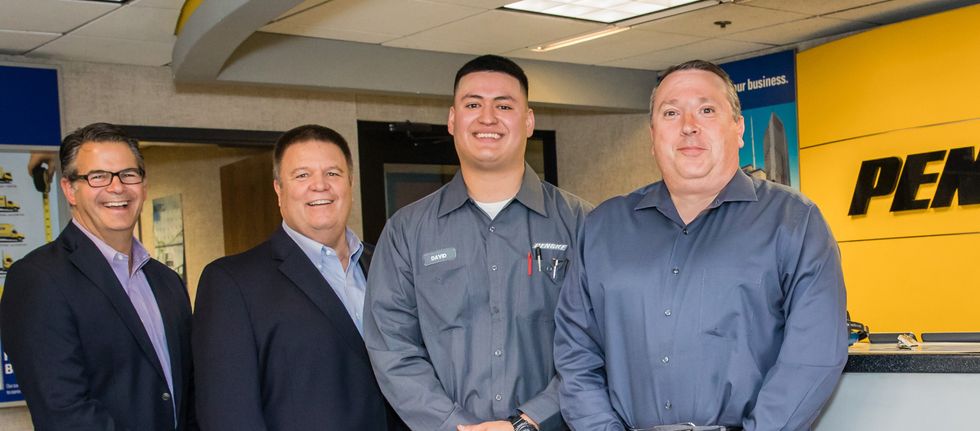 Penske Truck Leasing Completes 1 Millionth Voice-Directed Preventive Maintenance Inspection
Penske Truck Leasing has successfully completed its 1 millionth voice-directed preventive maintenance inspection using its recently deployed innovative paperless technology.
---
"Our new approach to a voice-guided preventive maintenance process is exceeding our expectations for shop productivity and customer uptime," said Gregg Mangione, senior vice president of maintenance at Penske Truck Leasing.
Over the last year, Penske implemented its voice-directed preventive maintenance processes for its fleet of more than 270,000 vehicles. The pioneering approach improves inspection and repair accuracy and consistency while also eliminating paperwork and ensuring full documentation and compliance with regulations.
"Our technicians have been instrumental in the success of this new process," added Mangione. "Providing them with a hands-free solution at the point of repair and removing repetitive handwriting and keying has made their jobs easier, while at the same time improving the quality of the inspections, resulting in improved uptime for our customers."
Penske commemorated the milestone by honoring David Barba, a Phoenix-based technician, who performed the 1 millionth preventive maintenance inspection on a 2018 Freightliner Sleeper Tractor.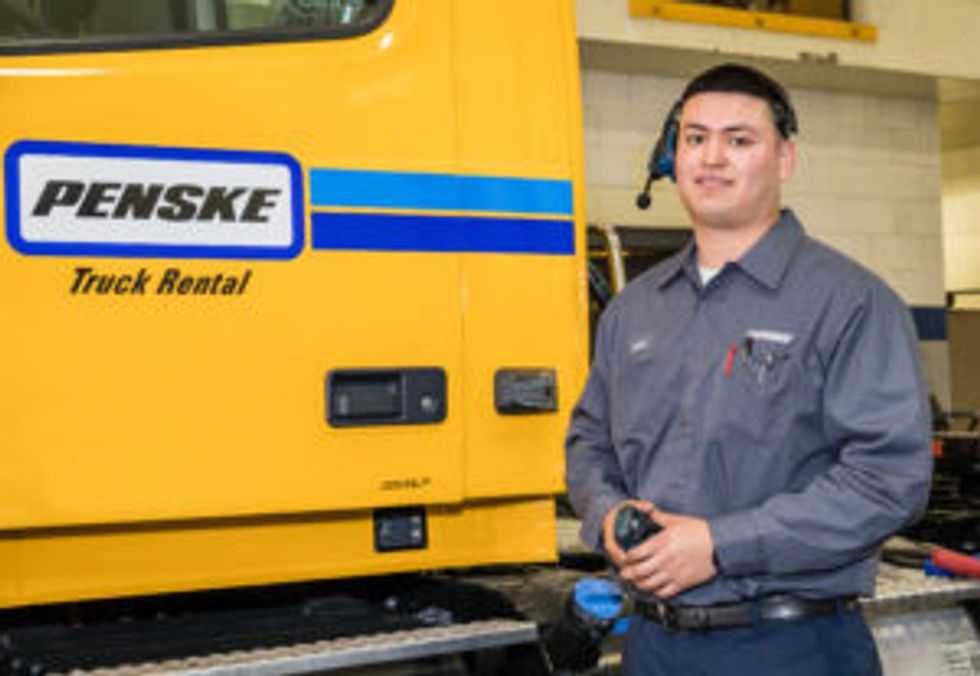 Penske's innovative voice-directed preventive maintenance system provides its technicians everything they need at the point of repair — reducing wasted time, motion and manual keying. It taps a robust, high-speed indoor and outdoor gigabit Wi-Fi network and uses rugged mobile tablet devices for its technicians and industry-leading diagnostic tools. The system provides voice prompts via a headset to direct technicians through a preventive maintenance inspection. It is the foundation of Penske's proprietary preventive maintenance process, providing the ability to tailor inspections to the specific vehicle, its age, specifications and technologies now and in the future.
By Kim Harmsen
Pictured from left to right are Penske Truck Leasing associates Gregg Mangione, senior vice president of maintenance; Tony Popple, senior director of maintenance; David Barba, technician; John Marvin, district manager.