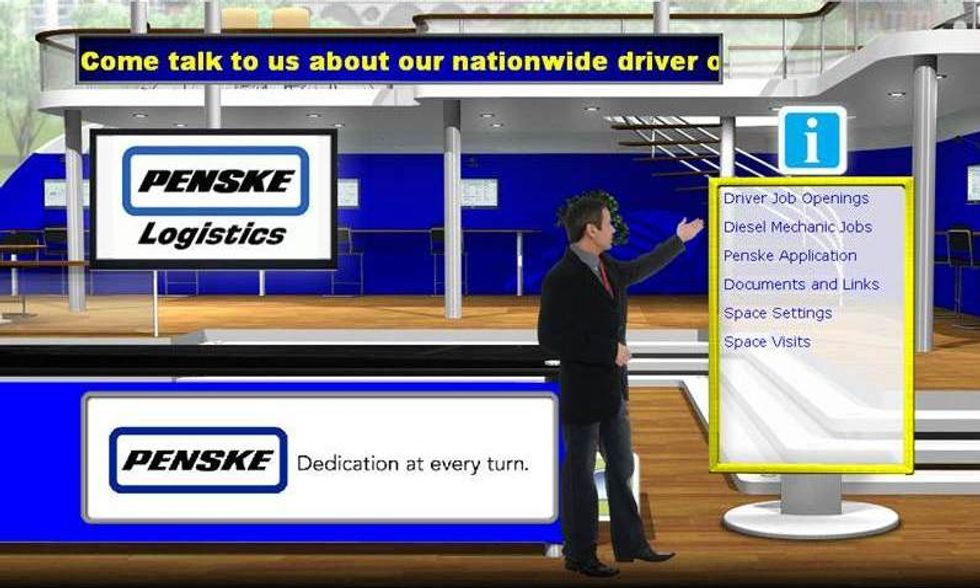 Penske to Participate in Trucking Virtual Career Fair
Penske Truck Leasing and Penske Logistics will participate in the Trucking Virtual Career Fair Tuesday, March 6, from 1 – 7 p.m. CT.
---
Sponsored by careersingear.com and driverjobs.com, the virtual fair will enable job seekers and employers in the transportation industry to interact in a live, virtual environment.
Currently, Penske is seeking to fill openings across the U.S. for jobs such as technicians/mechanics, vehicle maintenance supervisors/managers, drivers, sales and customer service.
The virtual career fair provides the following opportunities:
• Live conversations between recruiters and candidates via instant chat and/or webcam
• The uploading and submission of candidate resumes for various job listings
• Interaction with fellow attendees in the Networking Lounge
• Integration with Facebook, Twitter and LinkedIn: Search for connections and update your status during the event.
Visit truckingvirtualcareerfair.com to register and for more details.
For more information about open positions, visit Penske's careers page or follow the company on Twitter, @GoPenskeCareers. We offer competitive wages and a wide range of benefits. Penske is an Equal Opportunity Employer.
Penske to participate in trucking virtual career fair, @CareersInGear: ow.ly/9kTqn

— Penske News (@PenskeNews) February 28, 2012
By Kandace Wertz