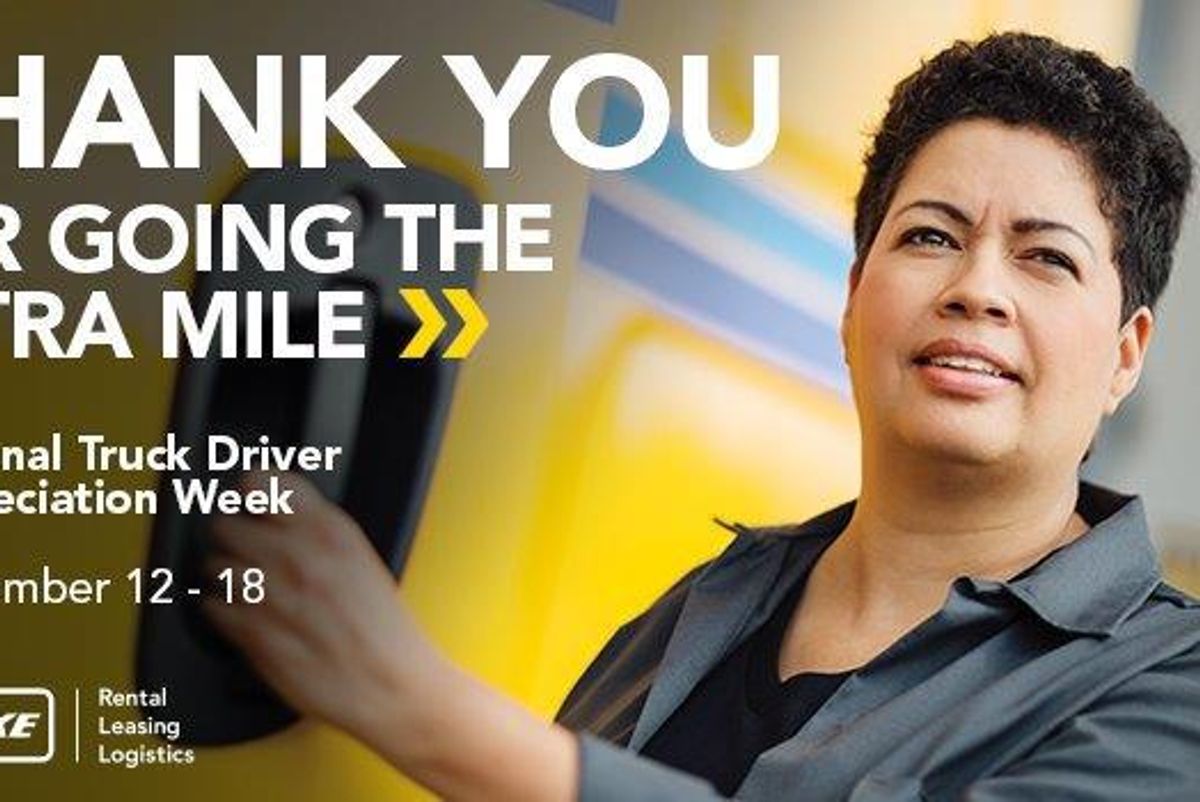 Penske Thanks U.S. Drivers During National Truck Driver Appreciation Week
Professional truck drivers have faced the challenges of the pandemic with strength and resilience as they worked to keep the global supply chain moving.
---
Increased demand for the staples of daily life – food, household goods, medical supplies, automotive parts and other goods – has challenged the global supply chain to keep up with consumer needs.
Penske Logistics is pausing this week to thank our professional truck drivers during National Truck Driver Appreciation Week (NTDAW) for keeping the supply chain moving.
"Your dedication makes a difference in our nation and to the world. You went above and beyond to keep the supply chains moving and to make sure daily lives were not interrupted," said Marc Althen, Penske Logistics President. "This is something you did even before the start of the pandemic. And it is because of what you've done and continue to do that Penske will continue to grow and thrive."
NTDAW, sponsored by the American Trucking Associations, began on Sunday and continues through Saturday, Sept. 18.
The ATA hosts NTDAW to honor the 3.6 million professional truck drivers who help to keep highways safe as they deliver goods across the country.
In spite of the increased demands, our drivers have made safety a high priority.
"Penske's professional truck drivers have helped to set the industry standard. You approach every day with safety at the top of your priorities," said Jeff Jackson, EVP – Operations, Penske Logistics. "And because of your professionalism and hard work, we have been able to grow and thrive in a challenging environment."
Penske Logistics appreciates the extraordinary contribution of its more than 11,200 professional truck drivers across Canada and the U.S. who help keep the world moving forward.
Last week, the company honored our drivers in Canada as part of National Trucking Week.
By "Move Ahead Staff"