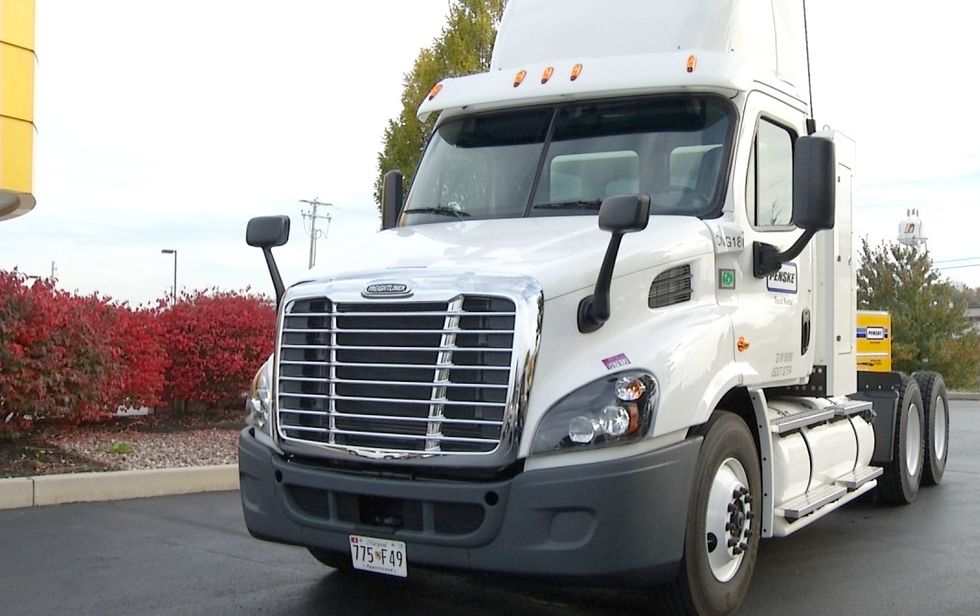 Penske Presenting & Exhibiting at Natural Gas Vehicle Conference
Penske Truck Leasing will be featured at the upcoming Natural Gas Vehicle Conference and Expo in Kansas City, Missouri, November 11-14, at the Kansas City Convention Center. Penske is a gold sponsor of the event and will be located in expo booth 810. Penske's booth will feature a compressed natural gas (CNG) semi-tractor from its commercial truck rental fleet.
---
"When it comes to fuels, truck fleet operators have many more choices to evaluate than ever before," said Drew Cullen, Penske senior vice president of fuels and facilities services. "We have the tools and expertise to help fleet operators spec and evaluate the types of vehicles that best suit their needs and sustainability goals ranging from alternative fuels like natural gas or propane to clean diesel technologies."
Experts from Penske Truck Leasing will be on two conference panels. Matt Krasney, director of alternative fuels, will appear on the Natural Gas Vehicles Leasing Options Open Additional Opportunities panel. The company's director of technical training, Holly Gerke, will present during the Training: The Key to Safe, Reliable Vehicle Maintenance session.
Penske provides full-service leasing, contract fleet maintenance and 24/7 roadside assistance for its customers that use natural gas, propane autogas, diesel-electric hybrid and electric vehicles, and traditional diesel- and gasoline-powered vehicles. Penske leases, rents and maintains the top brands of light-duty, medium-duty and heavy-duty commercial trucks including Ford, GMC, Hino, Isuzu, Freightliner, International, Peterbilt, Volvo and others.
Penske is an affiliate partner in the U.S. EPA SmartWay program and its subsidiary Penske Logistics is a partner in the trucking carrier and logistics categories. Penske Truck Leasing is also an affiliate partner in the Canada SmartWay Transport Partnership, administered by Natural Resources Canada.
By "Move Ahead" Staff