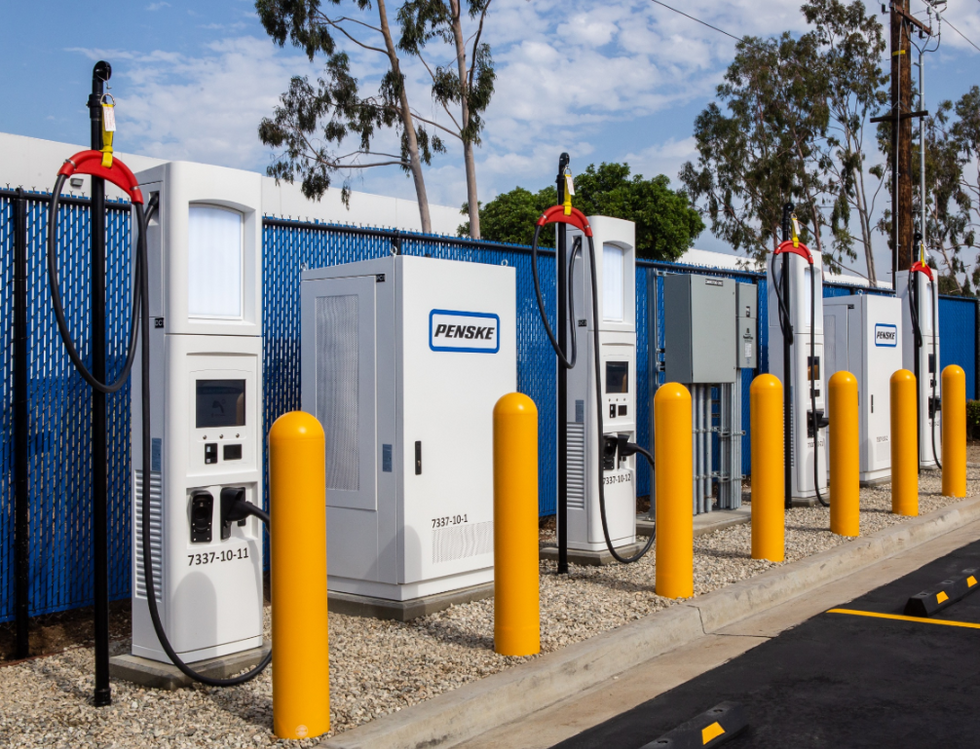 Penske Participates in Commercial Electric Vehicle Charging Panel
Sean Yentsch, director of facilities at Penske Truck Leasing, will participate in a Commercial Vehicles and Extreme Fast-Charging Research Needs Workshop at the National Renewable Energy Laboratory in Golden, Colorado, August 27-28.
---
Yentsch will participate on the OEM and Fleet Panel and discuss Penske's electric fleet and electric charging infrastructure.
Workshop participants include vehicle OEMs, suppliers/equipment manufacturers, electric utility companies, government organizations and fleets. Participants will discuss the research needs and laboratory capabilities to enable a convenient, affordable, extreme fast-charging system that suits commercial trucking applications and avoids negative grid interactions.
Penske recently announced the installation of four commercial heavy-duty electric vehicle charging stations with 14 high-speed chargers at its existing facilities in Southern California. The company's near term plan includes adding at least six more chargers, bringing the total number to 20.
By "Move Ahead" Staff