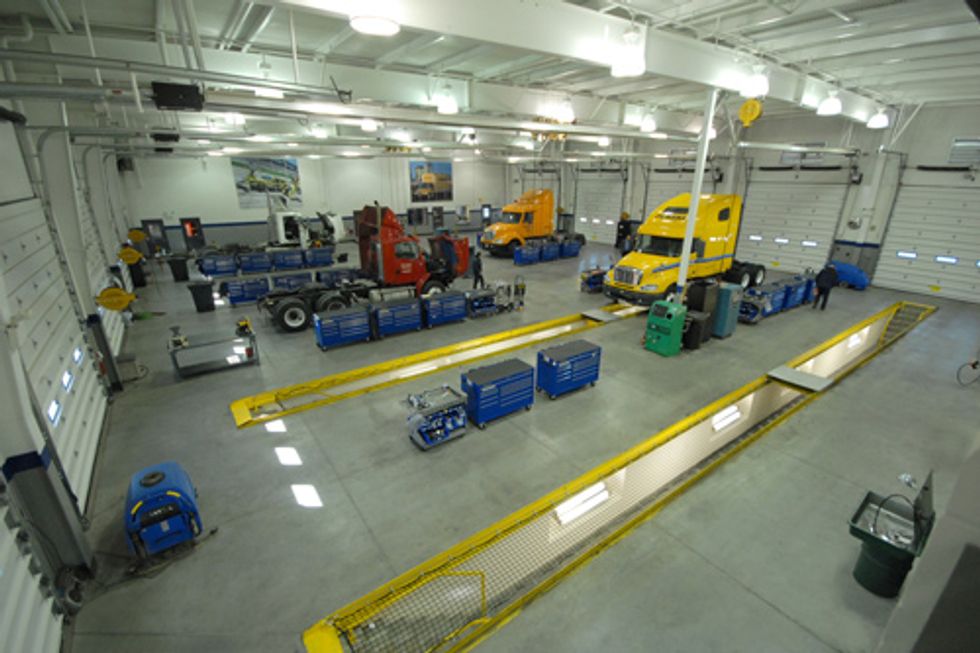 Penske Maintenance Technician Certification Program Equals Excellence and Opportunity
For Jonathan Hester, completing the Technician Certification Program (TCP) was about becoming a better truck maintenance technician, with an eye towards advancement.
---
A Penske Truck Leasing employee in Garland, Texas, Hester was promoted from a tech II to a tech I after completing a training program that's nationally certified by the industry's gold standard, the National Institute of Automotive Service Excellence, better known as ASE.
"It was a good experience and I'm a better mechanic because of it," Hester said. "I always keep trying to progress." Hester endeavors to be a district service manager and then an area maintenance manager.
In 2008, Penske was the first truck leasing, truck rental and logistics company to earn CASE certification for its Continuing Automotive Service Education program. And, the company has built on it since then.
"In order to maintain a high standard of quality in our service departments, our technicians have to be the very best in the industry," explained Mark Oliver, Penske's senior vice president of maintenance. "Our TCP initiative is the key to promoting and providing the structure and discipline necessary to field a terrific group of technicians."
There are nearly 4,000 Penske truck maintenance technicians and almost 1,000 customer service technicians servicing a fleet of 210,000 trucks, which range from 16-foot box trucks for consumer do-it-yourself moves, to tractors that haul goods and services across the nation's highways.
The U.S. technicians are trained via online, hands-on and classroom instructional methods.
Chris Schmidt has been with Penske for over five years and works in Eau Claire, Wis. Like Hester, he was able to advance from a tech II to tech I. "It was challenging and it took a lot of time, but it was definitely worth it," he explained. "I would like to manage a shop and possibly become a district service manager."
Oliver, from his office at the company's headquarters in Reading, Pa., takes personal pride in each new Penske TCP certified technician.
"Nothing makes me happier than to personally sign off on every recognition certificate that we award to each and every technician as they achieve certification at the various levels of the program," Oliver said.
"Our customers deserve a very high degree of reliability and operating performance from our trucks," he continued. "As Roger Penske said to me 28 years ago, 'Mark, if you take care of the customers the business will take care of itself.' That mindset is in our DNA at Penske, and this program allows us to do a better job of taking care of our customers, plain and simple."
By Alen Beljin