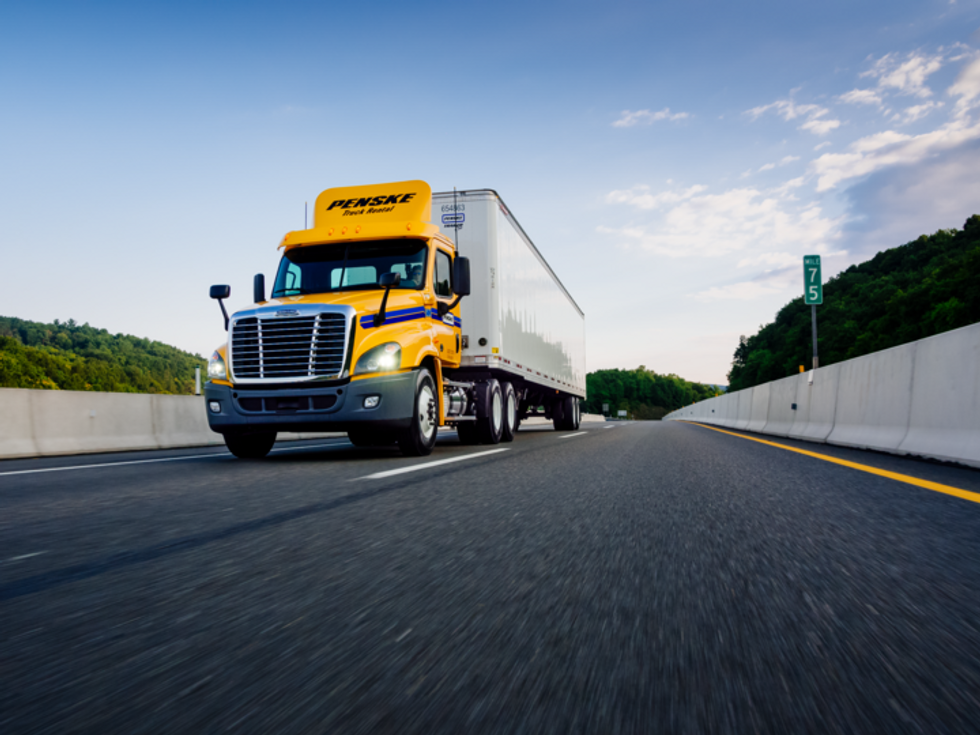 Penske Features Connected Fleet Solutions at Advanced Clean Transportation Expo
Penske Truck Leasing's connected fleet solutions will take center stage at the upcoming Advanced Clean Transportation (ACT) Expo. The Connected Vehicle Technology Showcase, being held during the ACT Expo (April 30 through May 3 at the Long Beach Convention Center in California), will include timely workshops featuring industry and government stakeholders that are driving innovation, and an expo hall show floor that will provide hands-on access to connected fleet solutions.
---
"The growing emergence of connected fleet solutions represents a tremendous opportunity for the transportation industry," remarked Drew Cullen, Penske's senior vice president of fuels and facility services. "We are very excited to showcase our connected fleet technology at the ACT Expo."
The new concentration on connected fleet solutions will further expand the annual ACT Expo, which is now in its eighth year and is the industry's largest gathering of commercial fleets, clean fuel and charging infrastructure providers, and advanced transportation technology suppliers for all weight classes.
"There is significant opportunity for fleets of all sizes and across all fuels to use advanced technologies to improve operational, economic and environmental performance," said Erik Neandross, CEO at GNA, the producers of ACT Expo.
"Penske Truck Leasing is leading the industry with innovative connected fleet solutions, and with their partnership, the Connected Vehicle Technology Showcase will equip fleet managers with the tools and knowledge to maximize performance while improving safety and compliance," he continued.
Penske is a Presenting Sponsor of the conference.
By "Move Ahead" Staff