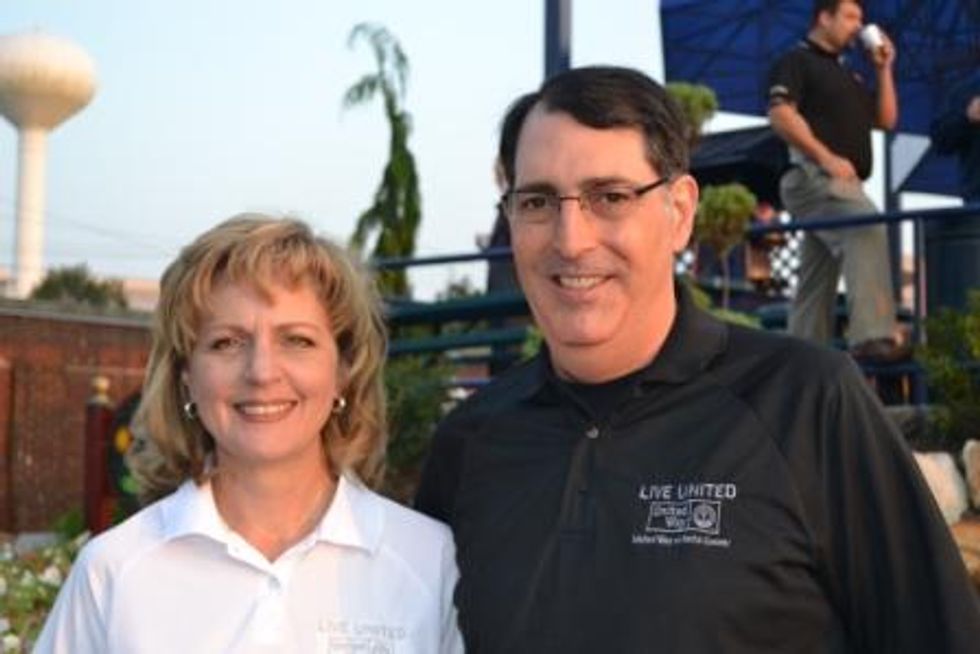 Penske Executive Reflects Upon Successful United Way Campaign
For Penske's senior vice president and general counsel Mike Duff, and his wife Diane, serving as this year's co-chairs of theUnited Way of Berks County's fundraising campaign in the greater Reading, Pa., area was a once-in-a-lifetime experience.
---
"It was exhilarating, exhausting and frustrating, and I wouldn't change any bit of it," Mike said. "It was a fantastic campaign in a difficult economic environment."
This year's campaign was a huge success, raising $9,008,811 and surpassing the announced goal of $8.95 million. "We are so fortunate to live in a community where people and organizations band together to make sure that our county remains strong," Mike said.
Duff was particularly proud of Penske associates working in the greater Reading area. Contributions from associates, combined with the company's matching gift, resulted in a Penske campaign that raised over $750,000. "It is just a testament to the generosity and the quality of the people we have here at Penske. It was an enormous campaign for us as a company," he said.
Each year, Penske associates in the greater Reading area combine with the company to contribute to the United Way. The money raised are then allocated to the United Way's 37 partner agencies to fund vital services and programs in the areas of education, income, health and safety net services.
Sitting on the United Way board of directors, the Duffs (photo, above) had a good idea of what the partner agencies do to serve the community. Heading this campaign led to an entirely new level of understanding.
Mike told of their experiences distributing food to the less fortunate, visiting with impressionable young children, and of the power of giving when you can, because you can.
Empowering Children
He was running late one weekday morning and was distracted by his workload, rushing to meet his wife and a group to tour the Berks County Intermediate Unit, where children receive a wide array of educational services. Duff was able to clear his mind and find simple joy through interacting with a cluster of 4- and 5-year-olds.
"The kids were just so funny – asking us who we were and why we were there," he recounted. "I knelt down and just started answering all their questions and talking to them. After a while it was time for us to go and continue the tour. One little girl said that I wasn't able to leave until I gave them all a hug."
Mike was delighted when later he learned that he engaged one particular boy who was extremely shy and rarely talked to anyone. "It made me realize that no matter how busy you may be taking just a few minutes to interact with a child can make a big difference."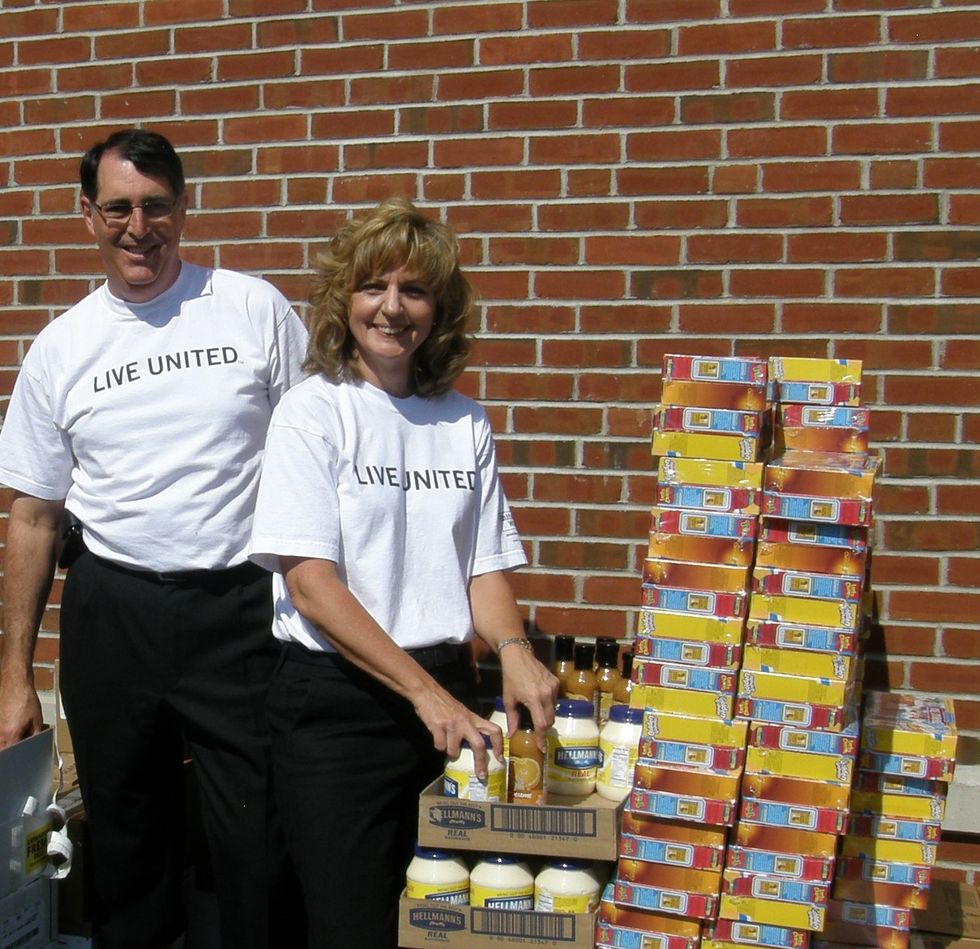 Connecting with Community
While Mike and Diane were participating in the Salvation Army's food distribution last June, they saw a young couple in line and although it's typical to make small talk with the clients, Mike noticed the man—who was dressed in business casual attire —was polite but didn't respond or even make eye contact. The woman then politely asked Diane if she could have an extra box of cereal, saying that their kids like to eat cereal for breakfast.
"This young couple looked like anyone you might see working in your office," Diane said, "but their family was obviously struggling and just needed some help with food that month."
During the campaign Mike and Diane took part in weekly lunches with their 23 loaned campaign specialists. These are individuals who are either community volunteers or full-time professionals whose employers loan to United Way for a few months (Penske provided two LCSs again this year). The LCSs help with various campaign activities, and at the weekly lunches, they would share some of their campaign experiences.
Understanding Generosity
One campaign specialist emotionally told of a factory worker in his mid-20s who pledged $37 weekly to United Way, through his company campaign. She wanted to make sure the young man understood this was not a one-time pledge and that $37 would be deducted from his pay each week.
When the young man assured the LCS that he understood, he added that his mother always told him that if you're in a position to help someone, you should do so, and so he thought he could give $1 per week, per agency, to help others that are less fortunate.
"When the LCS finished telling us that story, all of us had tears in our eyes," Mike said.
"This young man's generosity was a wonderful example that all of us can make a difference," Diane added.
United Way president Tammy White stated: "The Duffs possessed great drive, energy and enthusiasm in working with United Way donors, volunteers and partners to ensure that a broad range of programs remain in place to improve lives and strengthen our community.
"It was a privilege to work with Mike and Diane during the 2011 campaign, and I admire their leadership and passion for making a difference," White said.
"We're extremely grateful to everyone who came together to help us achieve our goal," Mike said.
By Alen Beljin