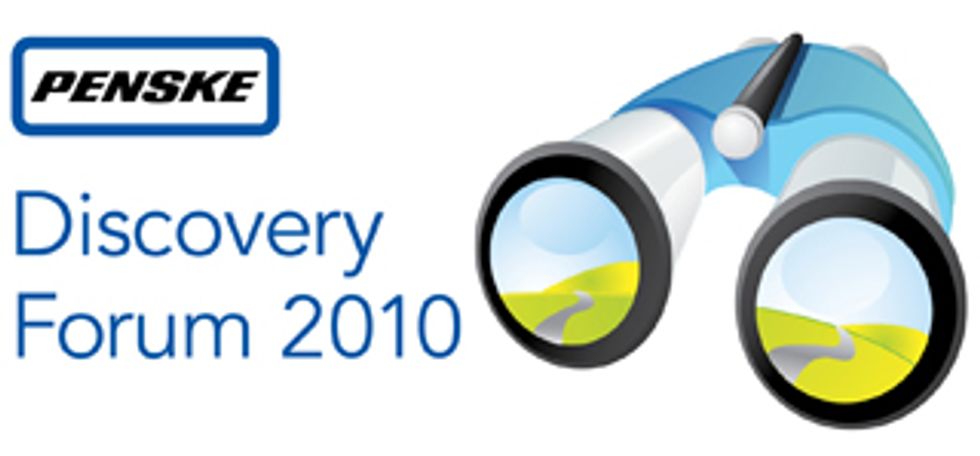 Penske Discovery Forums Continue Into December
There is still time to register for Discovery Forum 2010, a series of educational open houses for commercial fleet owners and fleet managers thatPenske Truck Leasing is hosting. Here are the remaining dates:
---
Dec. 2 – La Mirada, Calif.
Dec. 7 – Phoenix
Dec. 14 – Mississauga, Ontario
Penske's Certified Transportation Professionals and other fleet experts and key vendors and suppliers will be on hand to discuss a wide range of topics ranging from:
To attend these free educational events, please call 888-216-9365. Advanced registration is required due to limited seating.
We will be in La Mirada on Dec. 2 and will blog about the experience.
By Alen Beljin