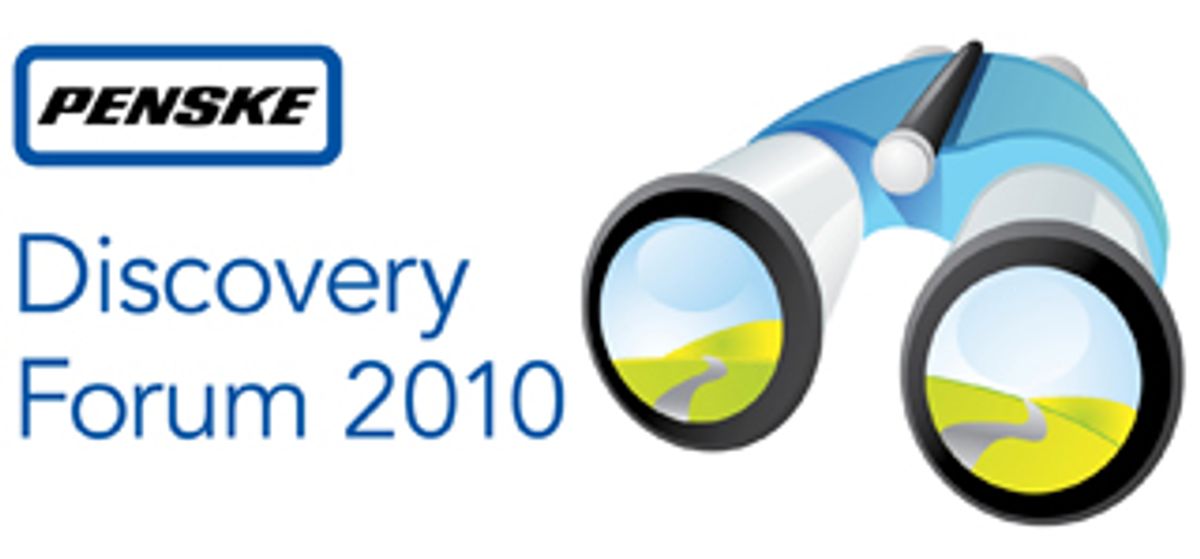 Penske Discovery Forums Continue Into December
November 23, 2010
There is still time to register for Discovery Forum 2010, a series of educational open houses for commercial fleet owners and fleet managers thatPenske Truck Leasing is hosting. Here are the remaining dates:
---
Dec. 2 – La Mirada, Calif.
Dec. 7 – Phoenix
Dec. 14 – Mississauga, Ontario
Penske's Certified Transportation Professionals and other fleet experts and key vendors and suppliers will be on hand to discuss a wide range of topics ranging from:
The latest engine technologies
Preventive maintenance programs
Finance options
EPA's SmartWay Transport Partnership
Onboard fleet technologies
Fuel management
Safety insights on the new CSA 2010 program
Other topics of interest to today's fleet owners and managers
To attend these free educational events, please call 888-216-9365. Advanced registration is required due to limited seating.
We will be in La Mirada on Dec. 2 and will blog about the experience.
By Alen Beljin