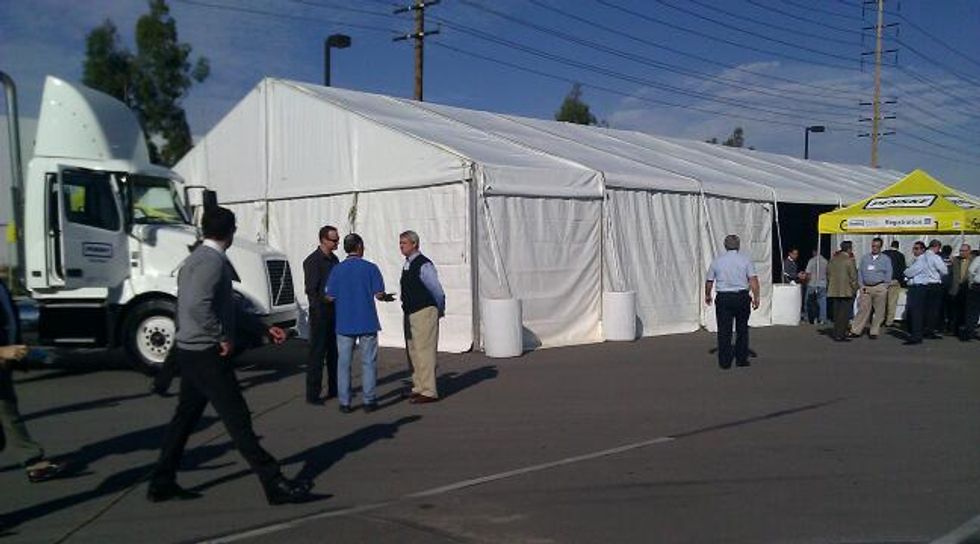 Penske Discovery Forum in La Mirada, Calif. A Successful Event
Penske Truck Leasing today hosted a Discovery Forum 2010 event in the L.A. suburb of La Mirada that was well attended and chock full of information.
---
"Penske always puts on a great forum," said John Blanco, a transportation coordinator for Goodwill Industries of San Diego County. "It was very informative."
With new U.S. Federal Motor Carrier Safety Administration (FMCSA) compliance regulations changing how the government will measure and address commercial motor vehicle safety, Penske's Rick Scott, a safety specialist, presented to customers and prospects the intricacies of CSA 2010. CSA stands for Comprehensive Safety Analysis.
Ralph Stockmayer, manager of sustainability – sales for Penske, provided an update on 2010 engine emission technologies. He highlighted both Selective Catalytic Reduction (SCR) and Enhanced Exhaust Gas Recirculation (E-EGR) technologies in his presentation. Stockmayer noted in general that there's been a significant reduction in Oxides of Nitrogen (NOx) since 1994.
Those in attendance also received information on the various Fleet I.Q. offerings, which included CyntrX and PeopleNet. They also learned more about MyFleetAtPenske, a customer fleet management solution, and Smith System driver training. A representative from Volvo was also on hand.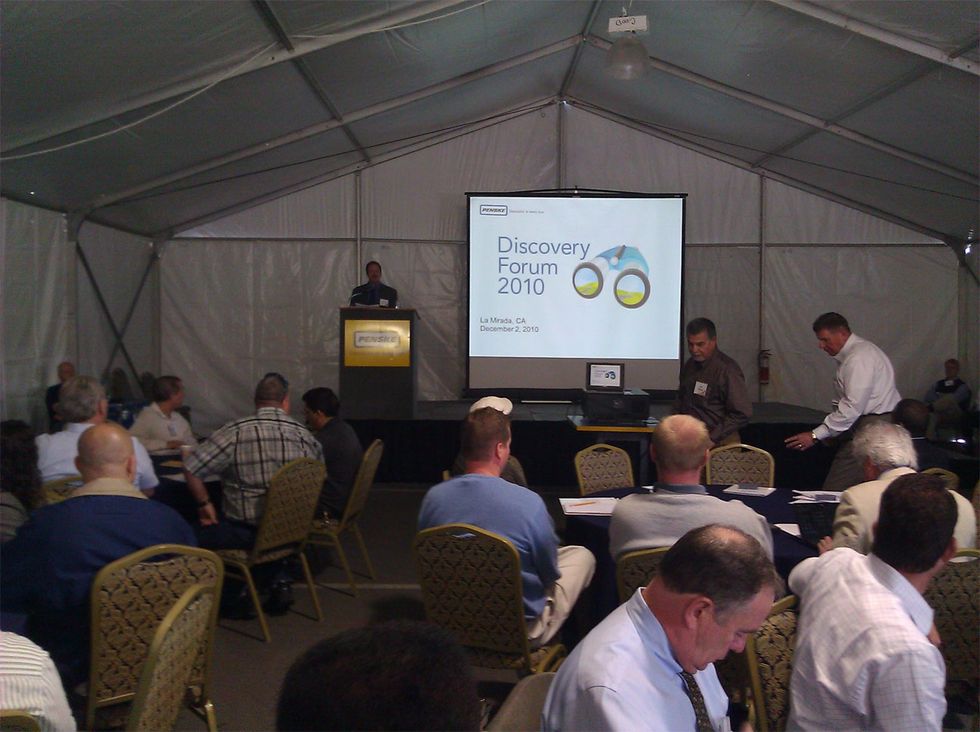 Customers offered thoughts on the Discovery Forum.
Sal Lopez, fleet manager for American Textile Maintenance stated: "I wanted to learn more about the SCR technology and CSA 2010. I also wanted to network with other fleet managers and see how they're managing their fleets."
Aaron Blake is a distribution manager for a national restaurant chain with a fresh food facility in Ontario, Calif. "I wanted to learn more about DEF (diesel exhaust fluid)."
Bob Gilardoni, senior manager of fleet and compliance for Las Vegas LA Express "gained a greater insight into the differences of the two technologies on the engine side and which way we might want to go with future equipment."
Rick Pytlik is the area vice president for Penske Truck Leasing, and he was very pleased with the turnout of approximately 150 people. "It is an opportunity for us to get together with our customers and our prospects," he said. "In the changing world of transportation, it is important that we provide them with the knowledge to run their businesses.
"There is a lot of work that goes into these events, and our staff did a fantastic job. There were a few deals that were put together and finalized."
By Alen Beljin, from La Mirada, Calif.