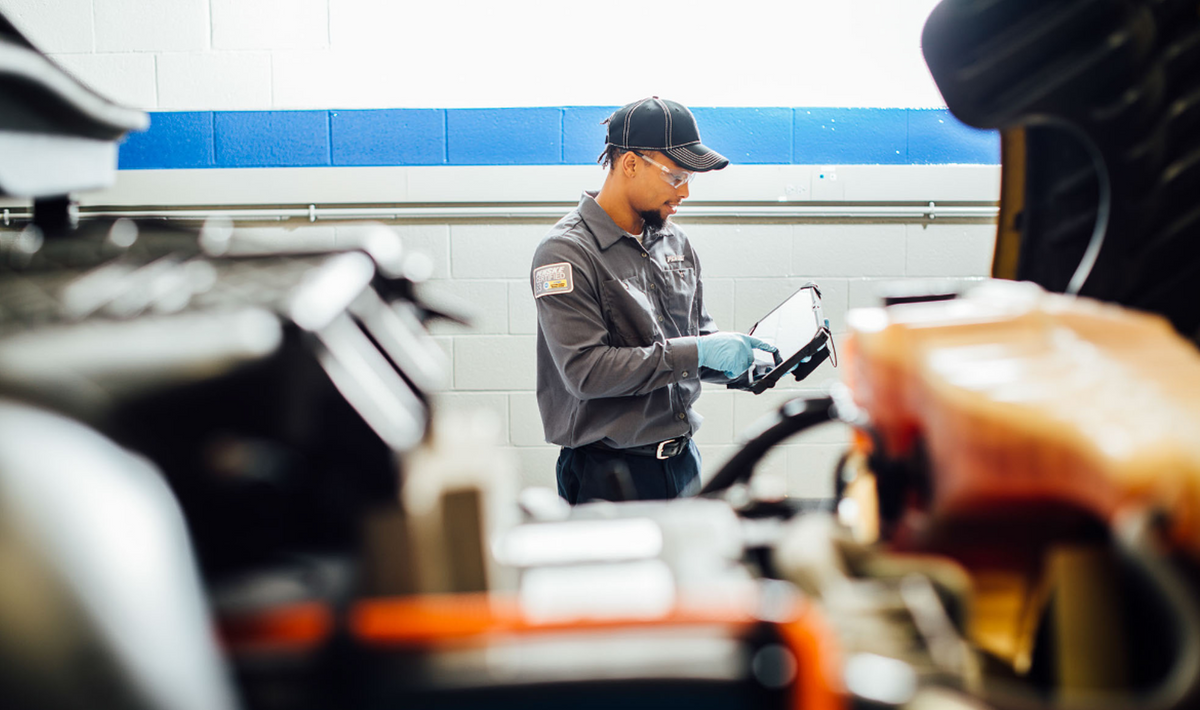 Penske Continues to Support the Skilled Trades
Penske Truck Leasing representatives will return to the 55th annual National Leadership and Skills Conference in Louisville, KY, June 24-28, 2019. The conference, a showcase of skilled trades, will bring together more than 19,000 students, teachers and business partners.
---
Penske is a regular at the conference and will showcase the company's various career pathways from booth S117 in the exhibit hall. Attendees can stop by to meet company representatives and learn about the benefits of pursuing a career in diesel, as well as the many opportunities available to technicians at Penske. The company will also raffle off a number of items including an Apple iWatch, Apple AirPods, an Apple iPad Air and a Snap-on toolbox. For a chance to win, attendees must like or follow Penske on Facebook, Twitter and Instagram and then post using the #Penske hashtag.
"We look forward to attending this event every year and 2019 is no different," said Rick Labadie, a recruiting manager at Penske. "These students are the future of our industry and we appreciate the opportunity to interact with them and teach them about the industry and Penske. It also gives us a chance to meet with our current technical school partners and continue to build relationships with new ones."
The SkillsUSA Championships will take place on Wednesday and Thursday during the conference. More than 6,500 career and technical education students will work against the clock and each other, proving their expertise in occupations such as automotive, diesel, electronics, computer-aided drafting, precision machining, medical assisting and culinary arts. Penske representatives will serve as judges during the exciting diesel technology hands-on competition.
Penske will also participate in SkillsUSA University, educational sessions on professional development, legislative updates, occupational and technical career trends and program overviews. Members of the Penske Technical Training Team - Willie Hoffman, Randy Fortenberry and Derrek Walker, will take part in the "Truck Fleet Maintenance Innovation and Technology" session where they will discuss Penske's latest predictive maintenance diagnostic technology and Dynamic PM ® program.
"This is the premier event for SkillsUSA and it really showcases America's Future Workforce," explained Brad Taylor, district manager at Penske. "It is a tremendous opportunity for us to meet with thousands of parents, advisors, and students. The students that participate in these competitions truly are the best of the best."
Penske is committed to supporting and promoting the skilled trades and also recently partnered with the TechForce Foundation, an organization that works to raise awareness with school-age students about great career opportunities as professional technicians.
Penske offers customer service representative and technician positions at more than 700 locations across North America. Visit the Penske technicians pagefor open positions. Penske offers competitive wages and a wide range of benefits. Penske is an Equal Opportunity Employer.
By "Move Ahead" Staff