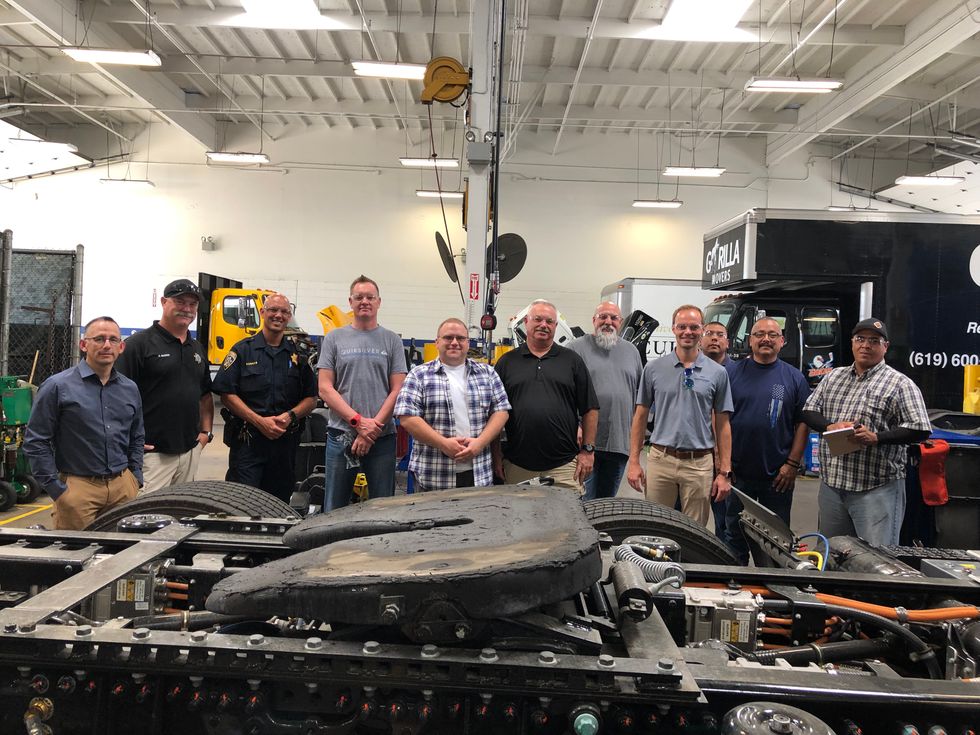 Penske Advances Commercial Electric Vehicle Maintenance Procedures
Penske Truck Leasing has completed a second round of electric vehicle maintenance training at its facility in San Diego, California. Ten Penske technicians from five locations in southern California, where Penske's electric fleet is domiciled, participated in the daylong training on maintenance procedures for commercial electric vehicles.
---
"Prior to our training sessions, we conducted a great deal of research and spent time working with the OEMs to understand the vehicles and mold our established maintenance practices to meet what's required for commercial EVs," explained Mike Hasinec, vice president of maintenance at Penske. "Our technicians are excited to work on these new battery-electric vehicles and learn the nuances through the curriculum we've established."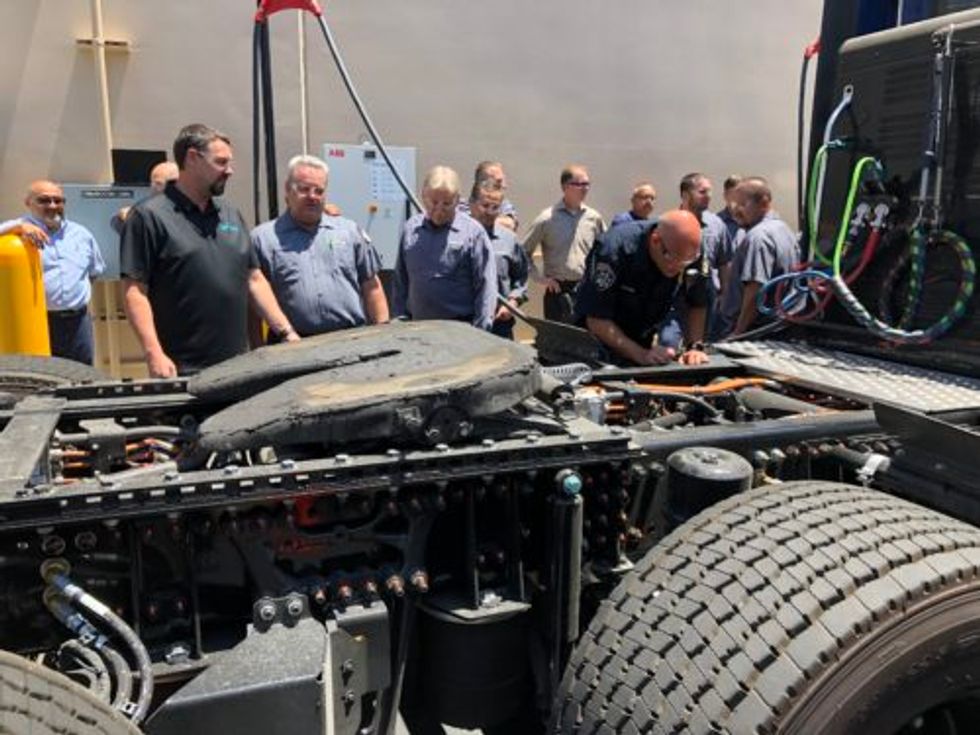 In addition to training Penske technicians on maintenance procedures, every associate at these five facilities is educated on proper EV safety procedures. On hand in San Diego, were ten California Highway Patrol officers who also took part in the training from a safety perspective.
This is just the beginning for Penske when it comes to EVs and maintenance. Additional training sessions and workshops are on the horizon as the company continues to grow its electric fleet and further its commitment to being on the forefront of vehicle electrification.
Related Reading:
By Kim Harmsen