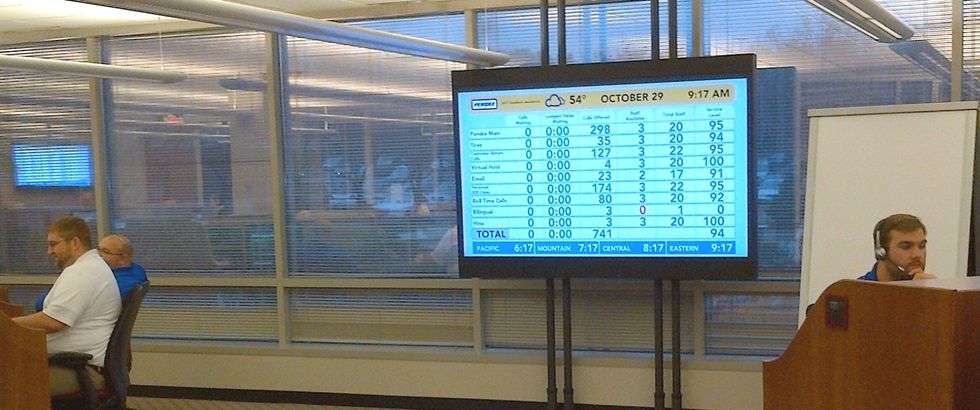 Penske 24/7 Roadside Assistance Center Ready for Hurricane Sandy
At the global headquarters of Penske Truck Leasing and Penske Logistics in Reading, Pa., the company's 24/7 Roadside Assistance Center is hard at work, servicing customers during Hurricane Sandy. This photo was taken this morning.
---
The center works tirelessly to ensure all of Penske's leasing, logistics, rental and contract maintenance customers are assisted during times of inclement weather. The company's customers haul important freight during times of emergencies including medical supplies and products, food and other essentials. The center also supports a number of large truck fleets for major utility companies and newspapers. In addition, many relief agencies turn to Penske for commercial truck rentals such as semi-tractors, refrigerated trucks and refrigerated trailers in response to natural disasters.
For additional information, and to access a variety of related emergency links, read the "Move Ahead" Hurricane Sandy advisory.
By "Move Ahead" Staff