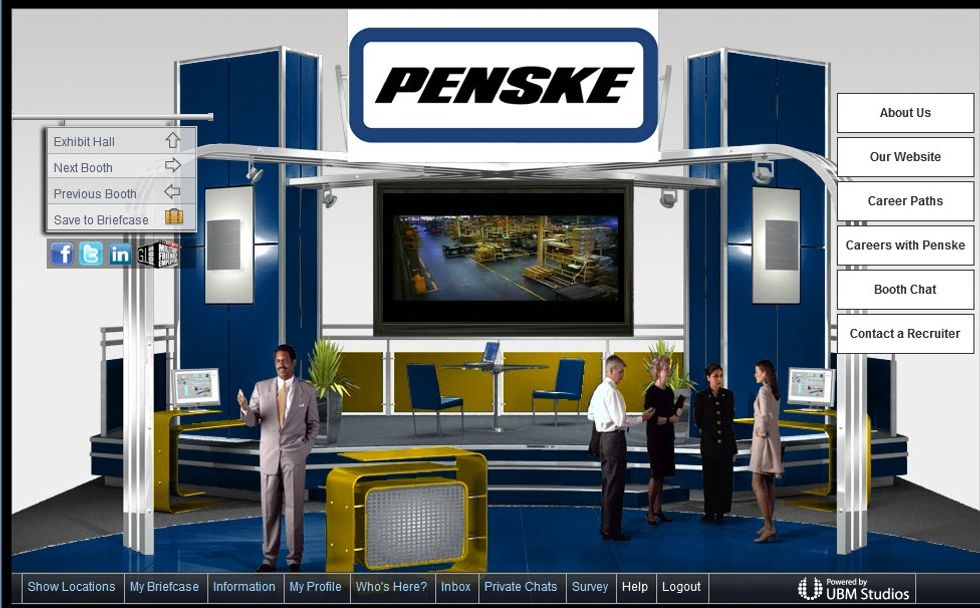 Online Career Fair Focused on U.S. Military Veterans
Penske has expanded its veteran recruiting efforts by working withMilicruit, a website devoted to pairing U.S. military veterans with prospective employers through online employment fairs.
---
This Thursday, Penske will partake in Milicruit's national virtual career fair, hosting real-time chats with prospective employees from 11 a.m. to 4 p.m. ET. Veterans can log onto the fair, and communicate with Penske, and other leading companies, regarding employment opportunities.
Currently, Penske is seeking to fill openings across the U.S., for jobs such as technicians/mechanics, vehicle maintenance supervisors/managers, drivers, sales and customer service.

The company will take part in 16 other regional and national virtual career fairs, through November. Penske has had success in hiring veterans in a wide array of jobs.
Penske also participates in the Employer Support of the Guard and Reserve (ESGR), which is an arm of the U.S. Department of Defense. Employers that adhere to ESGR guidelines provide a supportive environment to employees serving in the military's various reserve units.
Penske is on the current G.I. Jobs magazine Top 100 Military Friendly Employers® list, placing 83rd on the overall list, and 10th in the transportation industry.
For more information about open positions, visit Penske's careers page or follow the company on Twitter, @GoPenskeCareers. We offer competitive wages and a wide range of benefits. Penske is an Equal Opportunity Employer.
Penske working with @milicruit via online career fairs focused on U.S. military veteransow.ly/9c7w1

— Penske News (@PenskeNews) February 21, 2012
By Alen Beljin