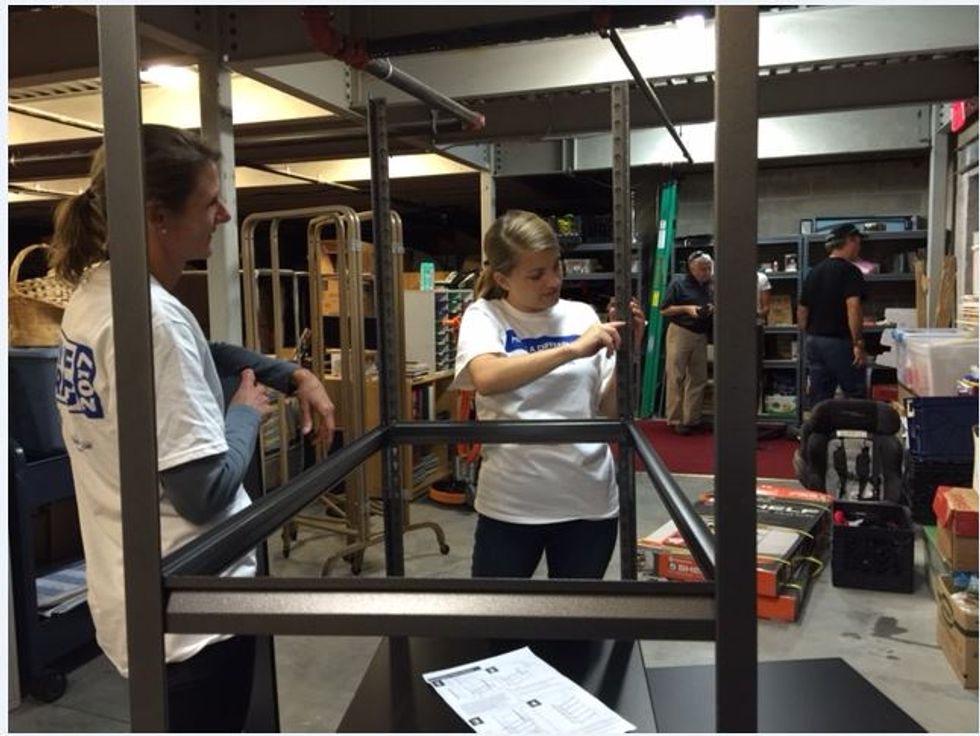 Moving the World Forward One Project at a Time
Serving the community is central to the mission of the Salvation Army of Reading, Pennsylvania, yet on a recent warm September day, it was a group of Penske associates who came to serve.
---
The associates – from the company's Marketing department – organized the charitable organization's food pantry, built shelving units, brought order to an expansive storage room and put a fresh coat of paint on the walls of a learning center.
The volunteer effort was part of the United Way of Berks County's annual Day of Caring event, which drew more than 500 volunteers participating in more than 30 community projects throughout Berks County, Pennsylvania.
In addition to the Salvation Army, Penske associates were working on projects across the county, including at the Habitat for Humanity of Berks County ReStore where associates helped to set up furniture displays and organize shelves of loose tiles.
Kicking Off the Campaign
The day began for volunteers with the United Way's annual Campaign Kickoff event, which signals the start of the 2017 fundraising campaign, before making their way across the county to tackle a variety of volunteer activities.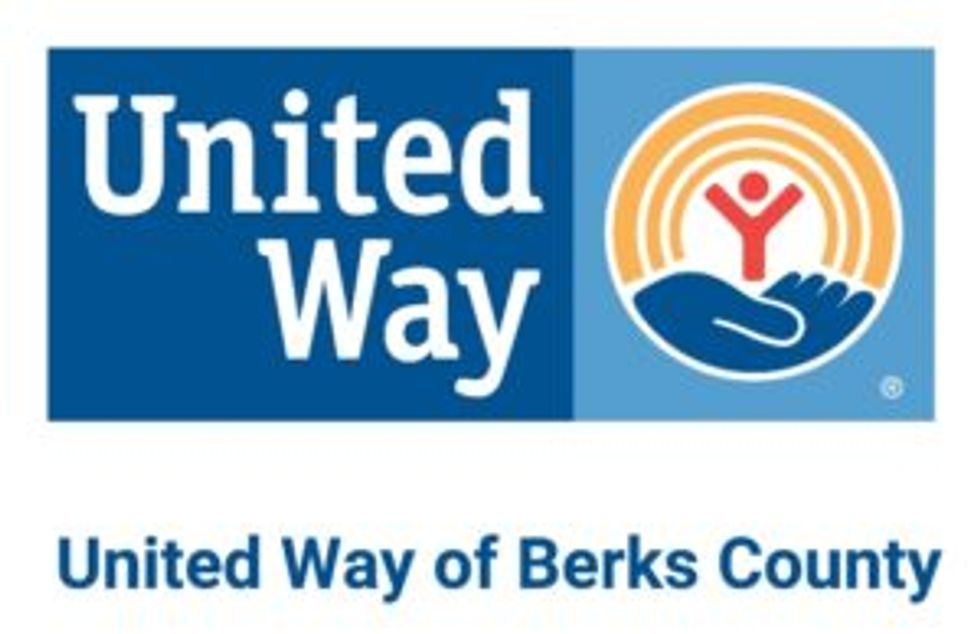 "The energy of the Day of Caring volunteers helps set a very enthusiastic tone in launching our campaign. The commitment and support demonstrated by our volunteers is tremendous," said Tammy White, president of the United Way of Berks County.
"That same level of commitment is demonstrated by United Way donors. With their support, United Way invests in over 50 programs, initiatives and grants to help more than 100,000 local people each year. As a community, we make great things happen," she said.
The United Way set $10.3 million as the 2017 campaign goal. Last year, the campaign raised more than $10.2 million, exceeding the initial $10 million goal.
Penske was the United Way's top contributor for the third year in a row, raising $1,247,010 in 2016 for the charitable organization. It was the second consecutive campaign where Penske and its associates raised more than $1 million.
The Gift of Giving
For organizations like the Salvation Army, having so many volunteers at one time is such a blessing.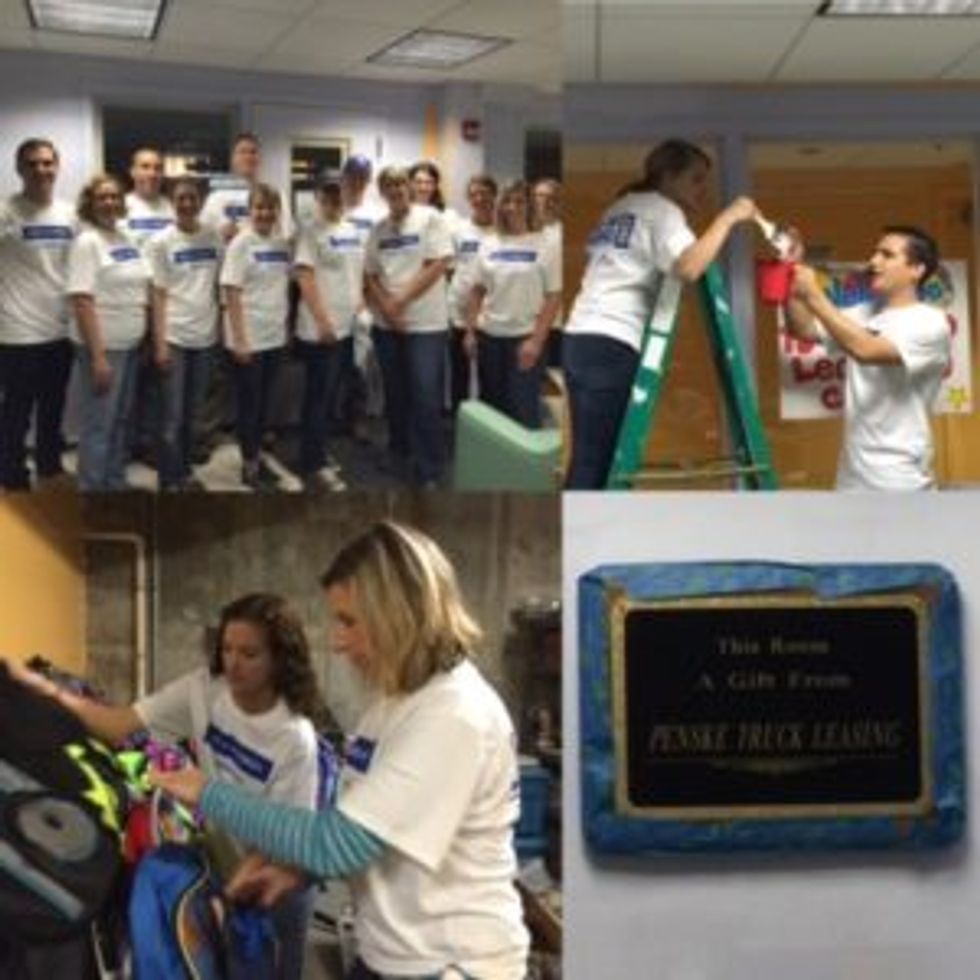 Penske's Marketing associates at the Salvation Army.
"We have one maintenance person full-time, and the rest we rely on volunteers from the community to come in and help with organizing, cleaning, and things to keep our costs down," said Capt. Sharon Tressler, a corps officer with the Salvation Army of Reading.
"To have these many volunteers at one time come in and complete these projects, it is a huge help," she said. "We are blessed."
In many ways, having the opportunity to give back was a blessing for the volunteers.
"The Salvation Army in Reading does so much for the community, and I wanted to provide a helping hand," said Chris Abruzzo, a communications specialist, who helped with the painting project. "I've always thought it was important to volunteer. To spend a day donating our time can really go a long way."
For Charlene Nash, an executive assistant in the Marketing department who helped to organize the pantry, the event was an opportunity to reinforce the company's commitment to community service.
"As a department, it was good to dedicate a day to help out the community and to show our support as a company," Nash said. "We all want to help out the community, but might not know where to start."
For Lisa Cardell, an IT service desk supervisor who spent the day at the ReStore, volunteering on Day of Caring was personal.
Penske volunteers at the ReStore.
"It is important to help people who need it," Cardell said. "I have had several family members who have benefitted from the United Way. It was my way of giving back."
Claire Seda, a senior financial analyst for Penske Logistics, was working alongside Cardell in what was her first Day of Caring experience. "It's a way of helping people, and that is something I want to do more of," she said.
Mike Simmons, manager of qualitative data analytics, said he knows all too well the struggles non-profits face.
"Having worked for a non-profit earlier in my career, I know that these agencies have limited funds but are performing critically vital services to those in need every day," Simmons said. "They rely on volunteers and donations to survive, and I did not want to sit on the sidelines."
For him and others, the question of volunteering is simple.
"We all have busy lives – but it really does not take too much effort to find one or two days a year to volunteer at one of Berks County's social service agencies," Simmons said.
By Bernie Mixon