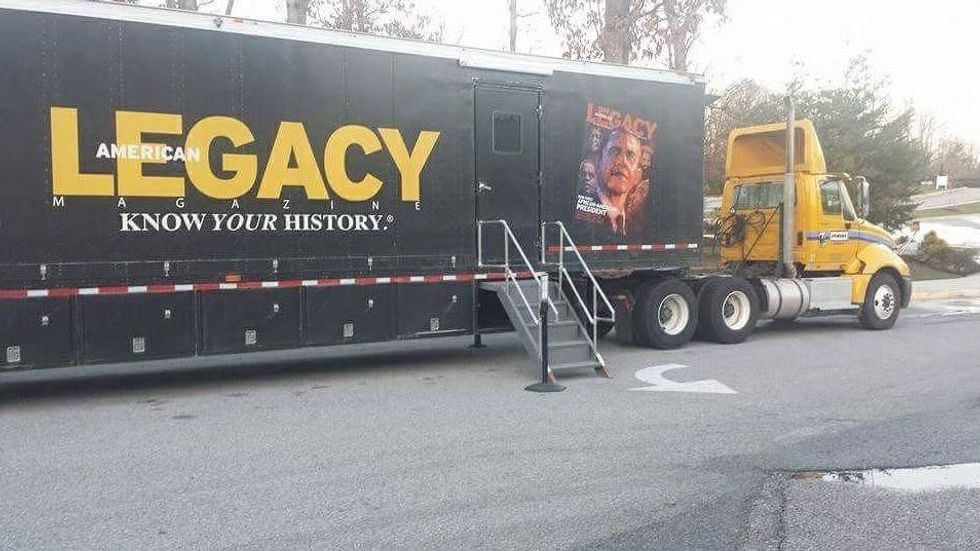 Mobile Truck Tour Highlights African-American History
Iconography capturing key moments in African-American history fills a mobile museum that travels the country to bridge the past and present, bringing history to life for many.
---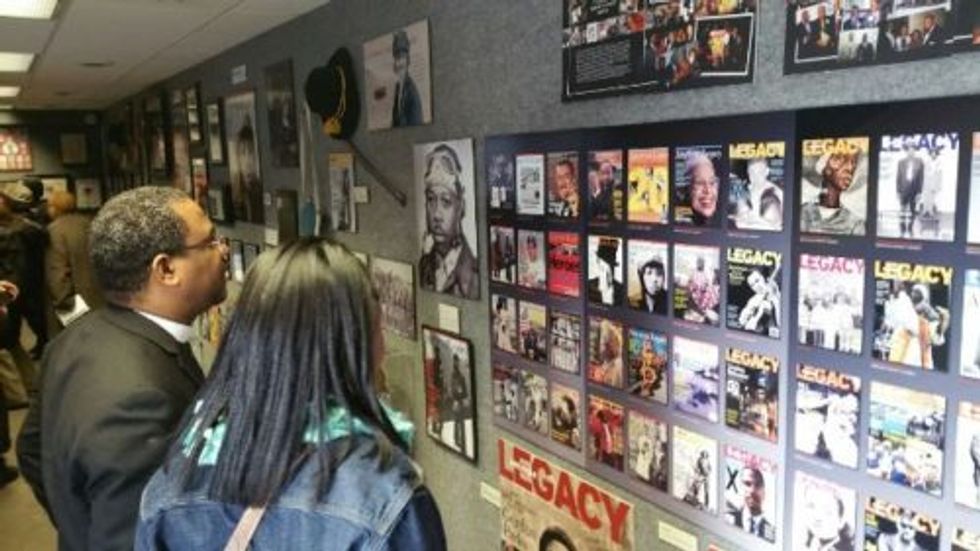 The mobile tour – a trailer powered by a Penske Truck Leasing tractor – is the brainchild of American Legacy Magazine, a quarterly African-American history online newsletter with a focus on celebrating the many contributions of African-Americans to American society.
For nearly 10 years, the publication has brought the tour to schools, colleges, churches and other community gathering places throughout the year to allow people to view and take part in a series of exhibits inside the trailer.
"We get inquiries from all over the country from people who want us to bring the mobile exhibit to their particular area," said Rodney Reynolds, founder and publisher of American Legacy Magazine. "We have been visiting school districts, colleges and universities, African-American festivals. You name it."
Reynolds credits the proliferation of African-American museums, more than 100 across the country as well as the National Museum of African-American History and Culture in Washington, D.C., and movies such as "Hidden Figures" with stoking interest in African-American history.
"At the end of the day, African-American history is American history," Reynolds said. "If you are a lover of history, you will love experiencing what we have on board our mobile exhibit."
The mobile museum features a mix of framed magazine covers, from past print magazine editions, featuring African-American historical figures and exhibits on African-Americans in aviation, such as Bessie Coleman, the first African-American woman to earn her pilot's license, and David Harris, the first African-American to work for American Airlines, as well as photographs of the Tuskegee Airmen.
A sports exhibit features Jackie Robinson, who became the first African-American to play Major League Baseball when he signed with the Brooklyn Dodgers in 1947. The exhibit also includes a participation program and medal from the 1968 Olympics as well as a pair of boxing gloves signed by Muhammad Ali.
The museum also features a trivia wheel testing visitors' history knowledge. Students who attend the exhibit are provided with grade-appropriate books to take with them to read more about African-American history.
"When you go inside the museum, you see images that we have on display, and it really gives you a sense of self-worth, so to speak. From kindergartners to people 90-years-old, I see that a light goes off in their eyes just looking at the images we have on our covers or some of the exhibits we have onboard," Reynolds said.
Yet the exhibit would not be possible without a tractor to transport it. Reynolds credits MRA experiential tours & equipment in Michigan with helping to secure the Penske tractor.
"The tractor that Penske provides pulls our trailer unit, so without the Penske tractor, we wouldn't be able to visit the schools, colleges" and other locations, Reynolds said.
For more information about American Legacy Magazine or the mobile tour, please visit the publication's website.
By Bernie Mixon