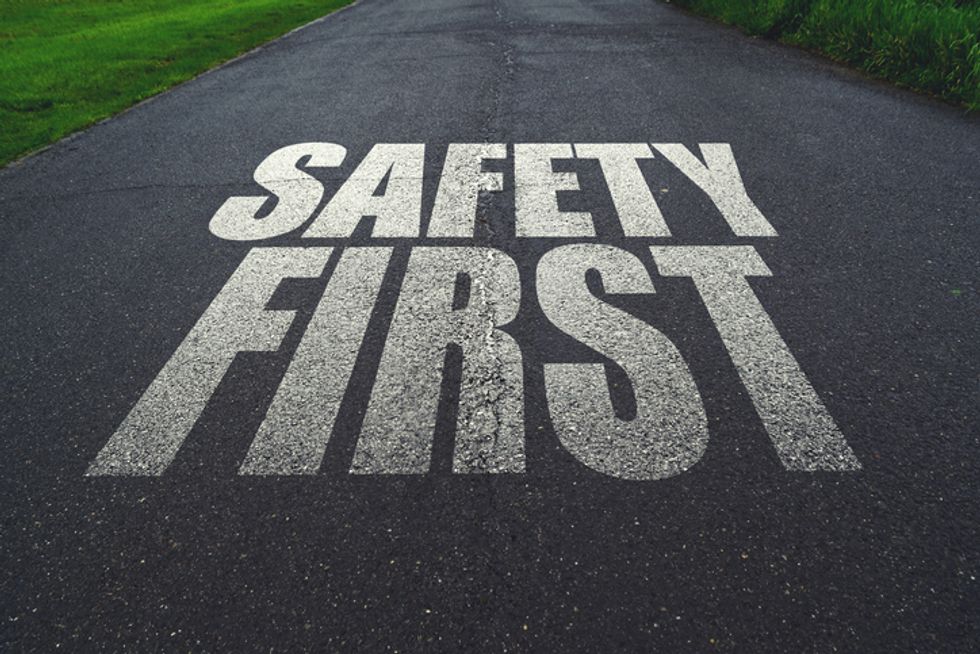 International Roadcheck to Focus on Cargo Securement
Cargo securement will be the focus of inspections in early June across North America as part of the Commercial Vehicle Safety Alliance's (CVSA) 30th annual International Roadcheck.
---
The inspections will take place from June 6-8 with CVSA-certified inspectors conducting compliance, enforcement and educational initiatives focusing on motor vehicle and driver safety.
CVSA is focusing on cargo securement safety this year to shed light on the importance of highway safety among motor carriers and professional drivers.
International Roadcheck is the largest targeted enforcement program on commercial motor vehicles in the world, with nearly 17 trucks or buses inspected, on average, every minute in Canada, the United States and Mexico during the 72-hour period, according to the CVSA.
The inspectors will be conducting primarily the North American Standard Level I inspection, a 37-step procedure that includes an examination of the driver and the vehicle.
Drivers will be asked to provide items such as their driver's license, hours-of-service documentation, motor carrier registration and shipping documentation. Inspectors will also check drivers for seatbelt usage as well as the use of alcohol and/or drugs.
The vehicle inspection includes the braking system, cargo securement, coupling devices, driveline/driveshaft, exhaust systems, frames, fuel systems, lighting devices, steering mechanisms, suspensions, tires, van and open-top trailer bodies, wheels, rims and hubs, and windshield wipers,
Chuck Pagesy, director of safety, Penske Truck Leasing, said cargo securement safety is not only beneficial to the professional truck driver but for all motorists who share the road.
"We want to make sure that we are operating safely for the motoring public. We want make sure our drivers get home safely to their families," Pagesy said. "We want make sure that our vehicles are in good operating condition and that we are doing thorough pre-and-post inspections and documenting any defects."
Special care should be taken by professional truck drivers when hauling cargo.
"Unsecured cargo can result in catastrophic accidents, whether they are hauling a piece of machinery, whether hauling coils of steel or whether they are hauling large rolls of paper," Pagesy said. "It is critical that professional drivers are using the proper techniques and using securement devices that are appropriate for the type and the weight of the material they are securing."
Pagesy encouraged professional drivers to take the time leading up to the inspection to make sure their documentation is up to date and that their vehicles are in good working order.
"Drivers should make sure they have all the required documents available: driver's license, medical certification card, insurance card and registration," he said. "And, they should make sure in advance that they are performing thorough pre-trip inspections to get any defects resolved and fixed prior to Roadcheck. If you keep up with your defects on a daily basis, you will be in good shape for Roadcheck."
In light of the emphasis on cargo safety, Pagesy offered the following cargo tips for drivers:
Know your freight and understand the requirements/regulations for properly securing it.
Regularly stop and check the load while on route to ensure it remains properly secured.
Inspect all tie downs for damage and wear and replace any with defects or signs of wear.
Stay current with training and any changes in the Federal Motor Carrier Safety Administration (FMCSA) regulations.
Remember that load securement is critical for both public safety and preventing any damages to the cargo itself.
Since its inception, more than 1.5 million inspections have been conducted as part of International Roadcheck campaigns, according to the CVSA.
International Roadcheck includes participation by the FMCSA, Canadian Council of Motor Transport Administrators, Transport Canada and the Secretariat of Communications and Transportation (Mexico).
By Bernie Mixon