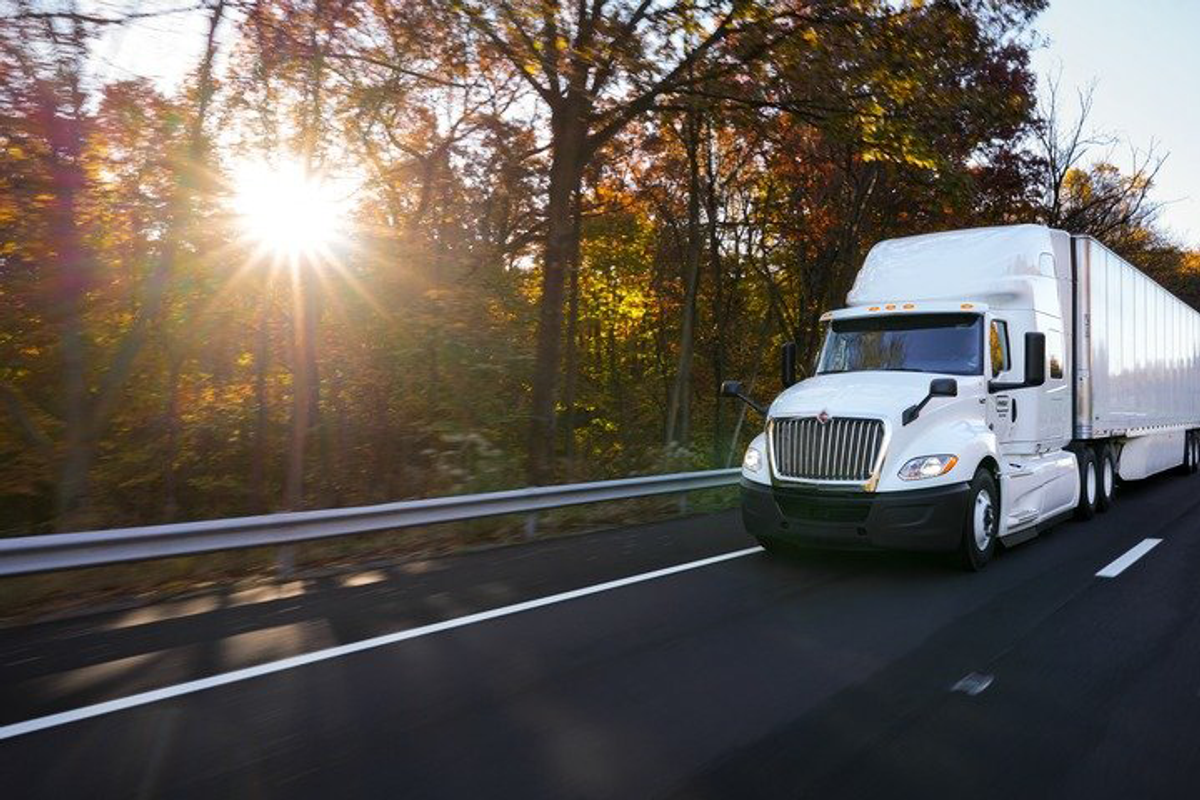 Insights for CFOs and Fleet Finance Executives
The economic strain brought on by the recent pandemic has brought a renewed focus on implementing cost-containment measures, protecting cash flow, and strengthening resilience of the supply chain. In response, finance executives are exploring all options for predicting and controlling expenditures, while adapting and diversifying their business models through new alternatives.
---
Penske is helping CFOs and finance leaders tackle these challenges, reboot their businesses and emerge stronger and more agile through several key initiatives:
Calculating the Costs of Lease vs. Own
Many companies utilize both leased and owned vehicles, and each approach has pros and cons. Leasing provides equipment without the upfront costs associated with ownership, allowing the company to preserve capital or utilize it elsewhere. For leases with a fair market value structure, lessors are only paying for the portion of the asset they are using, which lowers their monthly payment and improves cash flow.
There are also hidden costs of ownership, such as ongoing maintenance and repairs, vehicle downtime, taxes, licensing, and residual risk. With a full-service lease, these costs are typically included, adding to the predictability of costs. Leases can also help companies with life-cycle management, so they maximize the economic life of the asset, yet dispose of the vehicle before maintenance costs dramatically escalate.
Penske's Comparative Value Analysis (CVA) provides a comprehensive analysis of ownership costs including acquisition costs, acquisition method, life-cycle operating costs, disposal costs and tax implications versus a Penske full-service lease, so you can make the best financial decision for your business.
Evaluating Lease Structures
When leasing equipment, companies have the option of using operating leases or capital leases, and each comes with financial and operational impacts. Penske can review the pros and cons of each type as well as its impacts to help companies determine the lease structure that makes the most sense for their operations.
Outsourcing Onsite Maintenance Facilities
Some companies maintain on-site maintenance facilities, but these shops can require a tremendous amount of overhead as well as skilled labor, which can be challenging to find or keep. Some companies are turning to a qualified outside maintenance provider that provides the labor and equipment needed to run the shop at a fleet's facilities. Penske works with fleets that want to outsource their on-site maintenance so they can experience the benefits of a cost-efficient, in-house maintenance program while mitigating the costs associated with updating software and tooling, and hiring and training skilled technicians.
Right-Sizing Your Fleet and Optimizing Your Network
Successful fleet management often includes a combination of rented, leased and purchased vehicles. Companies can evaluate routes, delivery days, times and volumes to make data-driven decisions about the right mix of equipment, ensuring company-owned assets are fully utilized and using leases, rentals or third-party providers to meet additional needs. Utilizing Penske's Resource Predictor, we can help determine the optimal size fleet and most cost-effective asset mix by looking at historical, current, and predicted routes and volumes.
Effective network design can ensure companies operate efficiently and control costs during worst-case-scenario situations, such as a natural disaster, or during typical scenarios, such as an acquisition, business growth, or a change in products or market conditions. Penske has invested in proprietary and off-the-shelf technology to gather data on its customers' supply chains and create models to run 'what-if' scenarios using different ports, warehouses or plant locations and alternate suppliers as well as varying levels of inventories and modes of transportation to find the optimal network.
Revenue and Fleet Diversification
Due to COVID-19, companies are adapting to changing customer needs as well as pursuing new revenue opportunities through growth and product diversification. As companies modify their customer base and revenue streams, transportation needs can shift, which could change the routes they travel or the amount or type of equipment they need. Penske rentals and short-term leases can allow companies to test the market before making additional long-term investments. Penske's vast network of 750 facilities can also support growth into any new markets.

Evaluating Supplier Health and Preparedness
Due to supply chain interruptions, slow response times, and the lack of timely communication and control during the crisis, many business executives are deepening their understanding of the financial health, operational health and overall preparedness of their key suppliers. Penske, as an essential business during natural disasters, pandemics and other historical events, has a more than 50-year history of exceeding customer expectations in times of need. With vast preparedness and contingency plans, financial strength with access to cash and working capital during crisis, Fleet Insight ™ customer web portal, and a nationwide presence of safe and fully-equipped facilities, we are ready and waiting to serve your needs at all times.

Penske is Here to Help
Penske has several options to help you respond to the changing market, including commercial rental trucks, truck leases (including some short-term options), logistics services and used trucks. Penske's team of experts stands ready to help you tackle any business challenge.
Penske has been updating our processes and shifting gears to offer safe, timely service, no matter what you need. We're here and ready to help.