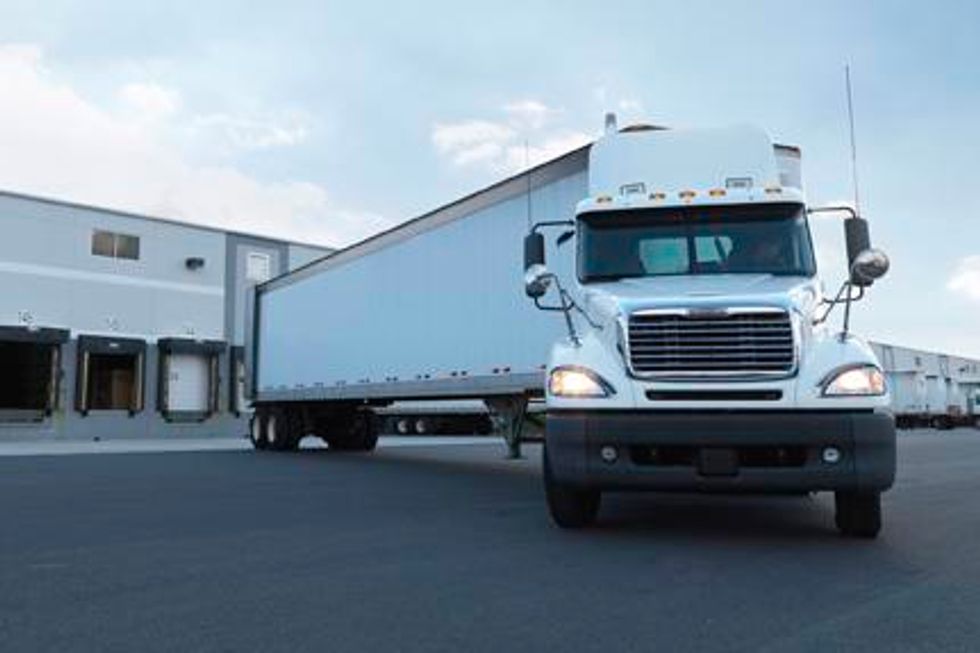 CVSA Brake Safety: Minimize Violations with These Two Tips
Law enforcement agencies across North America will conduct a brake system inspection blitz on large trucks and buses as part of the Commercial Vehicle Safety Alliance's (CVSA) annual Brake Safety Week, September 6-12, to identify out-of-adjustment brakes and brake system violations. Although the week will shine a spotlight on brake safety, it is something fleets should focus on year round, said Mike Hasinec, vice president ofmaintenance support at Penske Truck Leasing.
---
Properly functioning brake systems are crucial to safe vehicle operations, and Hasinec said brakes should be checked routinely at every preventive maintenance (PM) inspection.
"Every time we do a PM, safety items are checked," he explained. "This is not something you say you're going to check just because it is Brake Week. There are a handful of things you don't skimp on—tires, brakes and steering."
CVSA said, "Improperly installed or poorly maintained brake systems can reduce the braking capacity and increase stopping distance of trucks and buses, which pose serious risks to driver and public safety."
Brake inspections conducted during Brake Safety Week include inspection of brake-system components to identify loose or missing parts, air or hydraulic fluid leaks, worn linings, pads, drums or rotors and other faulty brake-system components. Antilock braking system malfunction indicator lamps also are checked, and CVSA said inspectors will inspect brake components and measure pushrod stroke where applicable.

Hasinec said the two top brake-related out-of-service items he sees are brakes out of adjustment and chafing of brake lines.
In some cases, brakes are cited as being out of adjustment when they are on the verge of adjusting. "In today's vehicles with automatic slack adjusters, we try to train the drivers that if they are heading into a scale, they can apply the brakes several times at a high pounds-per-square-inch (PSI) level—90 or better—and a slack adjuster on the verge of adjusting will go ahead and adjust," he explained.
To minimize chafing, Hasinec said the routing and clipping of brake lines should be checked at every PM, noting that clips can break, causing lines to rub.