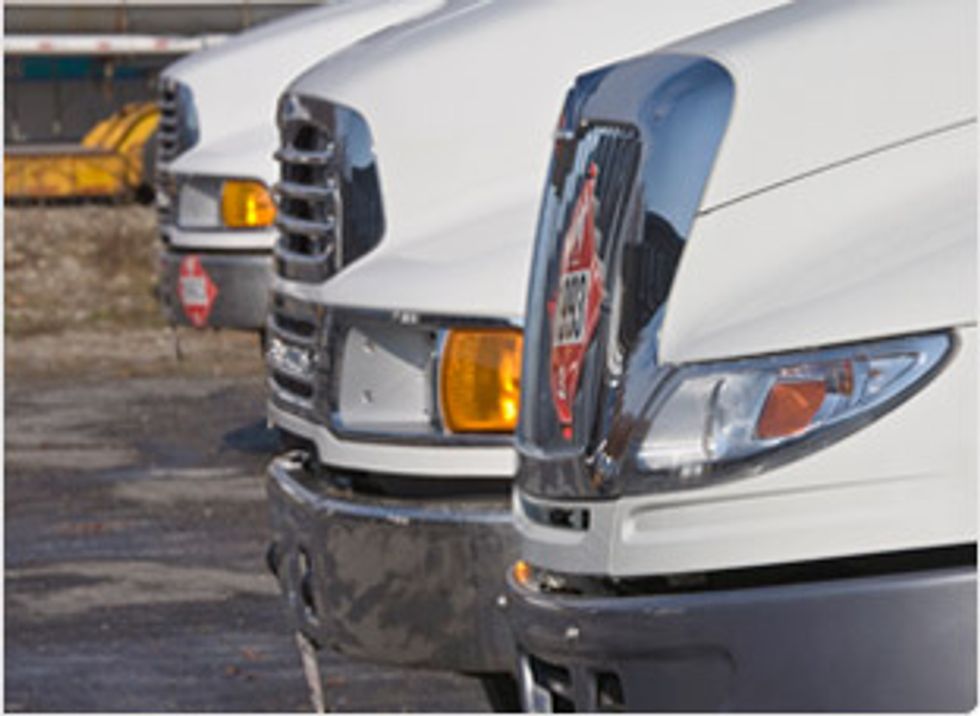 CSA's Safety Measurement System Data Goes Live
The Comprehensive Safety Analysis (CSA) is a U.S. Federal Motor Carrier Safety Administration (FMCSA) initiative to improve large truck and bus safety and ultimately reduce crashes, injuries and fatalities. Various phases of this program have already been implemented throughout this year, but full implementation will not be completed until 2011, according to the FMCSA. Data from the program's Safety Measurement System (SMS) has now gone live.
---
Safety Measurement System Data Now Available
Under CSA motor carriers can now view their Behavior Analysis and Safety Improvement Categories (BASICs) Assessment, which include on-road performance and investigation results.
Each month, the Safety Measurement System (SMS) will measure the previous two years of roadside violations and crash data and calculate a score in the seven BASICs. Recent roadside violations and violations that correlate most with crashes will be weighted more heavily with others.
The FMCSA released information in late Nov. stating they intended to stay on schedule with the program's expected national rollout in spite of recent court challenges by groups seeking to prohibit the public release of CSA data until the FMCSA met certain requirements.
On Fri., Dec. 10, a federal appeals court denied a request for an emergency stay and by Sun., Dec. 12, FMCSA had gone live with the SMS data. (You can read more details in this update from Commericial Carrier Journal's Avery Vice.)
In a press statement about the program's launch U.S. Transportation Secretary Ray LaHood explained: "The CSA program will help us more easily identify unsafe commercial truck and bus companies. Better data and targeted enforcement will raise the safety bar for commercial carriers and empower them to take action before safety problems occur."
Who is tracked?
All interstate carriers that have a U.S. Department of Transportation number – regardless of type – and their drivers, including:
For hire (common or contract)
Private

Construction
Utility
Ag exempt
Non-CDL
The FMCSA has also developed a Safety Fitness Determination (SFD) approach to replace the current system, which is only dependent on onsite compliance review results. The SFD will expand the use of on-road performance as calculated in the SMS and include results of all investigations. It will allow fitness to be determined on a larger segment of the industry.
The FMCSA and its state partners will use measurement results to identify carriers for interventions. The interventions will offer expanded tools, ranging from comprehensive on-site investigations to warning letters that supplement the labor-intensive compliance review to addressing the specific safety problems identified. CSA investigators will be equipped to thoroughly evaluate why safety problems are occurring; to recommend remedies; to encourage corrective action and where corrective action is inadequate; and to invoke strong penalties.
A free downloadable booklet and an online video overview about CSA are available from Penske Truck Leasinghere.
[Editor's note: This program was originally named Comprehensive Safety Analysis 2010 or CSA2010. The program has now been renamed Compliance Safety Accountability (CSA).]
By Kathleen Walter and Randy Ryerson