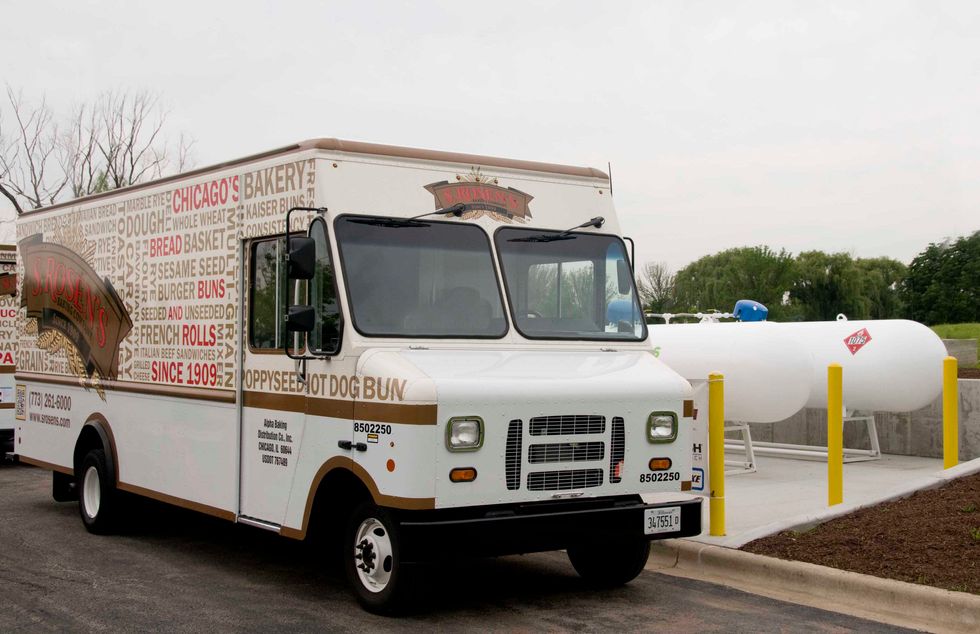 Alpha Baking Selects Penske to Maintain Alternative Fuel Truck Fleet
Penske Truck Leasing is providing commercial truck fleet maintenance services for 22 Ford 2013 E-450 liquefied petroleum gas (LPG)-powered bread delivery trucks owned byAlpha Baking Company, Inc., a national bakery products distributor and home to the iconic S. Rosen's brand. Operating in the Chicago-metro area, these vehicles are fueled by ROUSH CleanTech clean-burning, domestically produced and affordable propane autogas.
---
The alternative fuel trucks will emit about 2 million fewer pounds of carbon dioxide over their lifetime. Compared to conventional diesel counterparts, propane autogas vehicles reduce smog-producing hydrocarbons, virtually eliminate particulate matter, and lessen noise levels by 50 percent.
Alpha Baking is introducing these LPG trucks to reduce emissions while also continuing to meet its operational performance needs for longer engine life without a decrease in engine horsepower or torque. The new LPG vehicles were officially put into service today during a commemoration ceremony at Alpha Baking's North Aurora truck depot.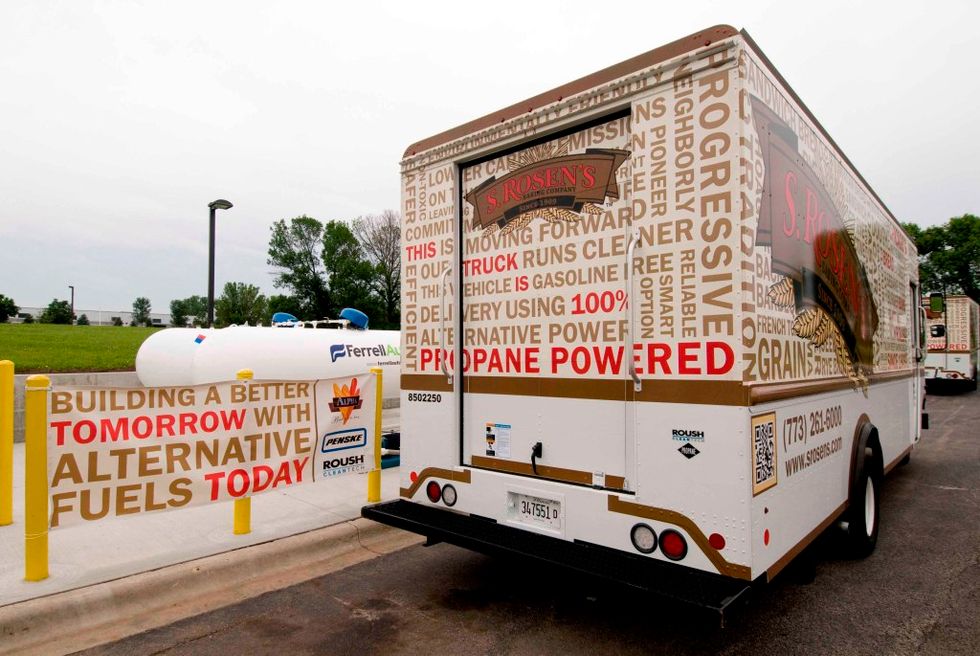 "After much research and testing the time has arrived for Alpha Baking to integrate propane autogas equipment into our fleet," stated Bob McGuire, Alpha vice president and director of logistics. "The technology is here and it is now affordable."
"First, these propane-powered bread delivery trucks will emit fewer emissions and our company has been extremely progressive in doing the right thing for the environment. Second, propane is produced here in the U.S. and is therefore good for our economy. Lastly, this strategy reduces our dependency on foreign oil," McGuire added.
"Chicagoland is the real winner today, benefitting from cleaner air and reduced noise levels due to the commitment of companies like Alpha Baking," said Todd Mouw, vice president of sales and marketing for ROUSH CleanTech.
Penske also provides full-service truck leasing and maintenance to Alpha Baking's traditionally fueled truck fleet.
"We're proud to support Alpha Baking and its sustainability endeavors," stated Jack Sullivan, Penske Truck Leasing's vice president of sales. "Penske has been maintaining alternative-fueled fleets of vehicles for more than a decade around the country."
According to Chicago area Clean Cities, who attended today's event, propane fuel is used in 190,000 vehicles in the U.S. and in excess of 14 million around the world.
To view the complete news release, click here.
By "Move Ahead" Staff