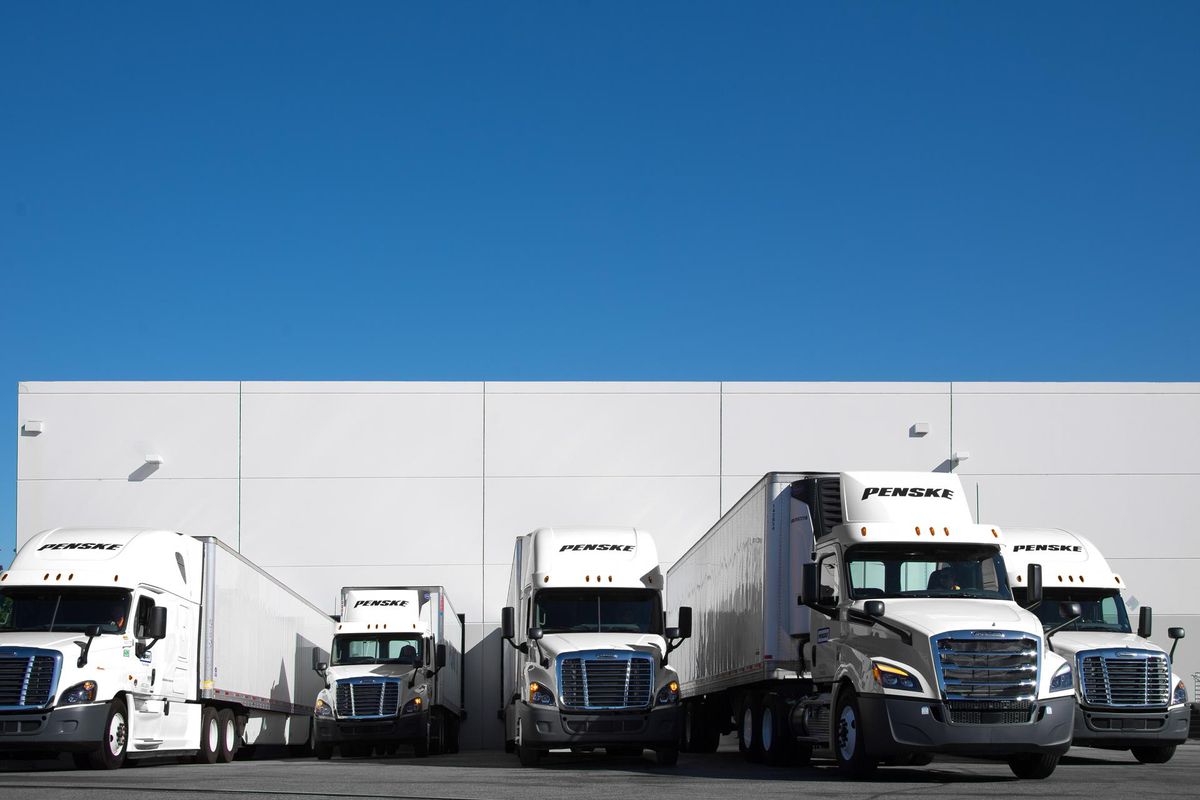 2022 Supply Chain Outlook
Globally this past year, supply chains and shipments slowed down which subsequently caused material shortages and impacted our growing consumer consumption of literally everything. These disruptions emphasized just how interconnected we are worldwide.
---
Manufacturers and distributors who cannot produce or supply as much as they did prior to the pandemic are in disarray for a variety of reasons, including labor shortages and a need for more key components and raw materials.
As we move into 2022, supply chains are still facing challenges and are struggling to rebound from subpar.
We sat down with our resident supply chain guru, LeAnne Coulter, vice president of Freight Management for Penske Logistics to discuss just when she predicts the disruption will alleviate and what businesses need to do to contribute to the progressiveness of the industry.
Q: When do you believe the supply chain will be able to catch a breath from all of this?
A: The national supply chain doesn't work as one connected organic system; it is made up of many intricate puzzle pieces. When visualizing the different connection points in supply chains, there are practically bottle necks at every tributary. From material shortages to parts shortages and the labor force constraints across the entire supply chain – manufacturing, warehousing and transportation are all impacted. Inventories have been depleted for months and are still below where they need to be for supply chains to function effectively and smoothly. For resolution to happen there needs to be a concerted effort between data, technology, and logistics – across the industry. In this current climate, I feel, we are looking at supply chain congestion and disruption [due to supply and demand constraints] through Q2, 2022.
Q: What are some supply chain "best" practices to help get suppliers through these times?
A: To get through this every organization should evaluate its current state and ask, "are we creating a backlog?" Equipment and driver shortages are severe and are contributing to greater strain on the national network. For fast action, Companies need to look inwardly and determine if their scope of business has changed and adjust accordingly. In terms of the supply chain, carriers need to be turned as quickly as possible, equipment needs to be unloaded quickly and available for the next shipment, organizations need to understand where its supply chain gaps are and efficiently address carrier concerns as they arise. By focusing on near-term through put, shippers can help themselves gain access to capacity, even while supply chains are choppy. Additionally, what we see today is that organizations have their data and processes in many different silos, which creates supply chain inefficiencies and, in turn, a lack of organizational understanding. Bringing data together and managing transportation is a critical component at both organization and industry levels.
Q: How can Penske Logistics help resolve these issues?
A: Penske's technology base and supply chain professionals help organizations with these types of problems; bringing solutions to them so they can start to get ahead of their crisis areas, and dissolve backlogging. Penske Logistics does this with its ClearChain® Technology Suite, including ClearChain® Control Technology which drives end to end visibility and collaboration. By focusing on synchronization of data and technology, and employing supply chain expertise, shippers can begin to move their critical human resources to truly shift their focus to hitting business objectives and strategies, and out of daily crisis management. Decision-makers need to simply not be afraid to seek help where they find inefficiencies. Penske offers sophisticated technology systems and platforms and processes and expertise to drive supply chain performance.
As we officially move into the new year, we wish everyone the best in health and safety – and hope to see the supply chain diffuse back into balance and come out even better than it was before.
By "Move Ahead" Staff