Associates Help Active Heroes Battle Veteran Suicide
On a sprawling retreat south of Louisville, Kentucky, Debi Tribbey was hard at work trying to wrestle with a group of vines, which formed a stranglehold on a section of fencing.
"There were so many tough vines that had gone through the fencing," said Tribbey, district financial manager for Penske Truck Leasing in Louisville. "It was almost like de-needling."
---
It was one of many projects Penske associates tackled at the Active Heroes Retreat Center for military families and veterans, located in Shepherdsville, Kentucky. Active Heroes is a non-profit that works to reduce veteran suicides.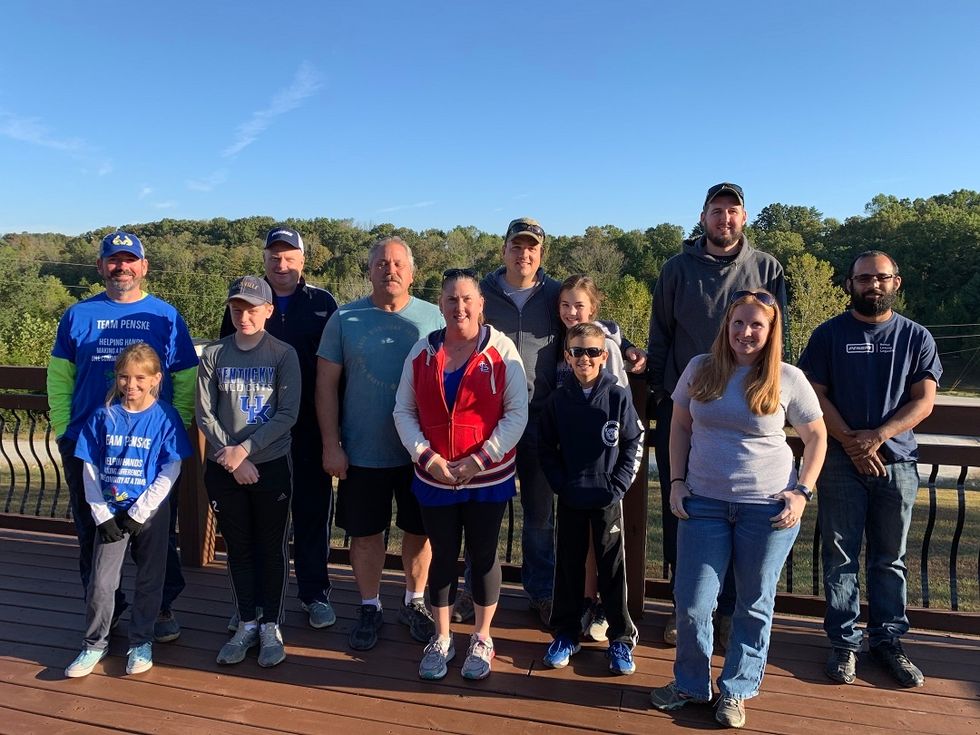 On their most recent visit, associates helped Active Heroes prepare for the opening of its petting zoo by clearing out brush, cutting down small trees, removing trash and organizing the area.
"The help from Penske is greatly needed and appreciated," said Troy Yocum, president of Active Heroes and a veteran.
A Force for Change Formed From Loss
As many as 17 veterans die by suicide each day, according to researchers with the Department of Veterans Affairs. Veterans are 1.5 times more likely to die by suicide than Americans who never served in the military.
Beyond the stark statistics, it was Yocum's personal experience with veteran suicide that motivated him to act.
Yocum came up with the idea for a retreat for military families and veterans years after his grandfather, who suffered from depression and symptoms of post-traumatic stress disorder, took his own life.
"My grandfather's suicide affected my family a lot," Yocum said.
Years later, when Yocum joined the Army, he saw friends experience those same issues his grandfather battled, and knew he had to do what he could to help reduce veteran suicide.
In order to raise awareness and funds, Yocum hiked across America. He began "Hike for Heroes" on April 17, 2010. He finished on Sept. 3, 2011, after hiking 7,800 miles across 37 states.
His effort received national attention for suicide awareness and raised $1.3 million for military families and helped create Active Heroes. Today, Active Heroes provides activities, peer-mentors and serves thousands of veterans across the country.
Active Heroes has helped save more than 800 veterans lives while also creating preventative measures through suicide prevention training. The retreat is open to military families free of charge.
"We provide healing activities for military heroes and their families," Yocum said. "The land is breathtaking. There's an archery course, hiking trails, and tons of hidden areas called healing areas that are only for military family members."
In addition, the retreat has a yoga meditation deck, an amphitheater, an outdoor picnic area and a host of walking bridges and pavilions.
"We've had veterans from as far away as Alaska, and several from Texas and California visit," Yocum said. "Many from the Northeast have visited this year."
Driving Volunteerism
Matt O'Connor, a lease sales representative in Louisville, said associates were looking for a way to give back to the community and to veterans in particular, since so many associates are veterans or come from military families.
"They sacrificed their life, and all that goes into that, and time with their family, to keep us safe at home," O'Connor said. "We were looking for an opportunity to show our gratitude for what these folks give up on a day-to-day basis."
Active Heroes was a great fit. So far this year, associates from Penske's Louisville district have volunteered twice, performing work for the non-profit. The group of Penske associates made their first visit to the retreat back in the spring.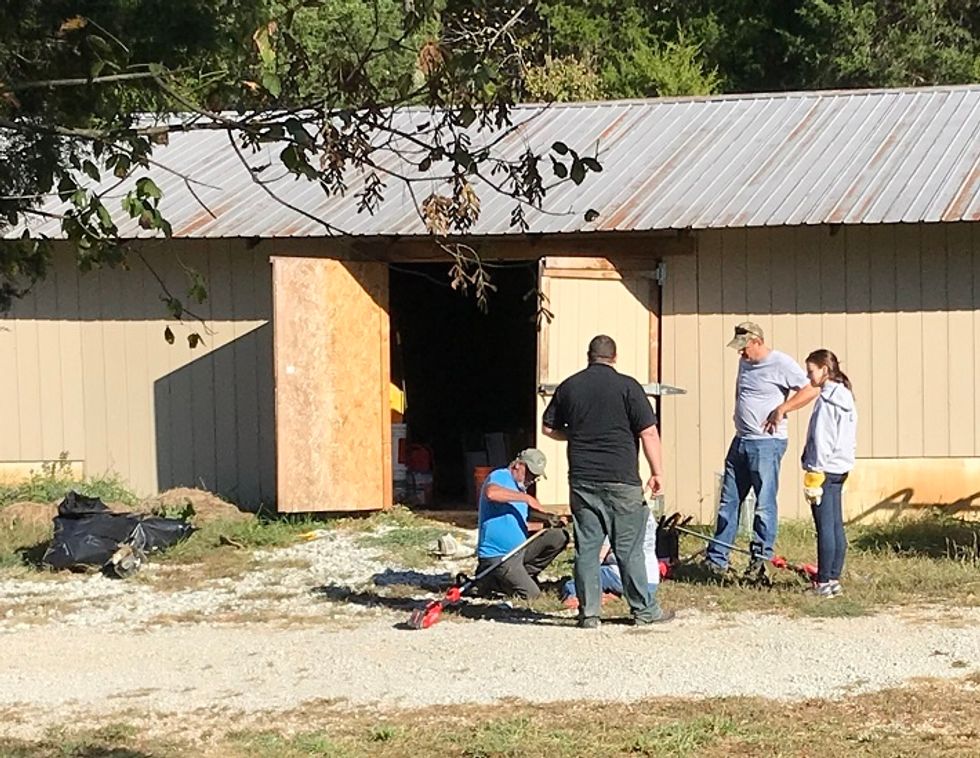 "That first time it rained extremely hard so we had to roll with the punches, and they ended up cleaning the Welcome Center from top to bottom," Yocum said. "They also cleaned two of the cabins that the military families stay in."
A few weeks ago, the associates returned to help the retreat prepare for winter and make preparations for a petting zoo. "It will be something for the kids," O'Connor said.
In addition to working with the fencing, Tribbey also helped with other projects.
"I helped to drag trees to the truck, so we could get them unloaded and get them to the disposal area," Tribbey said. "We also organized their machinery, so we could get it under a covered area to keep it safe. The work was tough but satisfying, and I would do it again."
The effort of the volunteers means so much to Yocum and Active Heroes, and it helps the non-profit complete its mission.
"We have a small staff, so volunteers are essential for us to be able to complete our mission, so that every veteran and military family member can find solace in this place," he said.
By Bernie Mixon