Over the spring and summer people have sent us hundreds of great photos of Penske trucks in scenic locations across North America for our monthly photo sweepstakes. But, this collection of stunning photos took the idea of "taking the scenic route" in your Penske truck to new heights.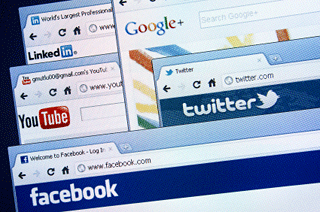 In an age where people can post their thoughts to the world on social media platforms via their smartphones while waiting in line for a morning coffee, Penske Truck Rental has responded by creating a team to help connect with and respond to customers in these forums.
Formed last summer, the Penske Cares team observes and responds to online social network discussions via Twitter, Facebook, blogs and other forums from Penske's headquarters in Reading, Pa., in an effort to assist current and potential consumer truck rental customers. The team is part of the company's central reservations call center and collaborates very closely with the company's 24/7 roadside assistance call center, and corporate communications as well.
While Facebook and logistics are not two words often used in the same sentence, many third-party logistics companies are beginning to explore the use of social media tools for their companies, according to the 18th Annual Survey of Third-Party Logistics Providers. The survey was presented October 4 by its author Dr. Robert Lieb, professor of supply chain management at Northeastern University. The report was underwritten by Penske Logistics.
Loading posts...