Completing a move can be a stressful experience. Fears about cost or mechanical issues can run rampant. Luckily, there are a plethora of tools available to help ease your mind and take much of the stress out of your move. In the past few years, social media has emerged as an invaluable source of knowledge and reassurance for the anxious mover.
Penske Truck Rental's customer service practices through social media have been recognized by the industry as an inaugural recipient of the CRMXcellence award. The company's dedicated social media group, known as Penske Cares, was a winner in the Best Use of Social Media category.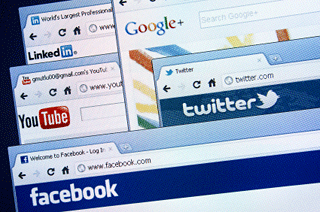 In an age where people can post their thoughts to the world on social media platforms via their smartphones while waiting in line for a morning coffee, Penske Truck Rental has responded by creating a team to help connect with and respond to customers in these forums.
Formed last summer, the Penske Cares team observes and responds to online social network discussions via Twitter, Facebook, blogs and other forums from Penske's headquarters in Reading, Pa., in an effort to assist current and potential consumer truck rental customers. The team is part of the company's central reservations call center and collaborates very closely with the company's 24/7 roadside assistance call center, and corporate communications as well.
Loading posts...