Following the addition of 19,000 new medium-duty and heavy-duty trucks this year equipped with Selective Catalytic Reduction (SCR) technology,Penske Truck Leasing is expanding its bulk Diesel Exhaust Fluid (DEF) availability at 370 of its major U.S. fueling sites.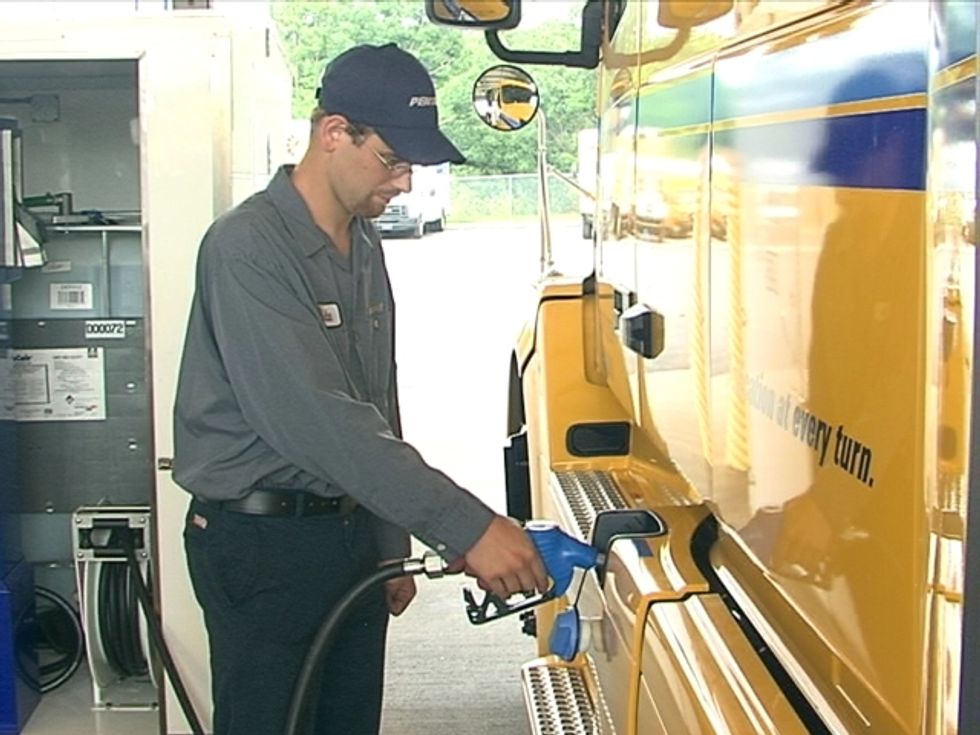 A key but perhaps overlooked component of adapting to U.S. Environmental Protection Agency mandated 2010 emission technology requirements for commercial trucks is the effective use of diesel exhaust fluid (DEF) to support Selective Catalytic Reduction (SCR) technology.
Penske Truck Leasing is prepared to assist lease, contract maintenance and rental customers with their DEF needs when visiting all Penske locations in the United States and Canada.
The final stop on the Penske Truck Leasing Discovery Forum 2010 tour will take place on Dec. 14 in Mississauga, Ontario.
Penske Truck Leasing today hosted a Discovery Forum 2010 event in the L.A. suburb of La Mirada that was well attended and chock full of information.
The second-to-last Penske Truck LeasingDiscovery Forum 2010 event will take place on Dec. 7 in Phoenix.
According toBloomberg/BusinessWeek, America's truck fleet is the oldest it has been in more than 30 years. The good news is demand for new trucks is on the rise. The bad news is the cost to buy a new commercial truck has jumped more than 30 percent for heavy-duty and medium-duty trucks over the last few years due to new emission system technologies.
Loading posts...