Cupid's arrow may have been a little off the mark, but a fateful tire change led to love for a pair of truck drivers.
As a professional driver forPenske Logistics, Barbara Deal considers herself lucky to have a job where she can see impressive sites and meet incredible people.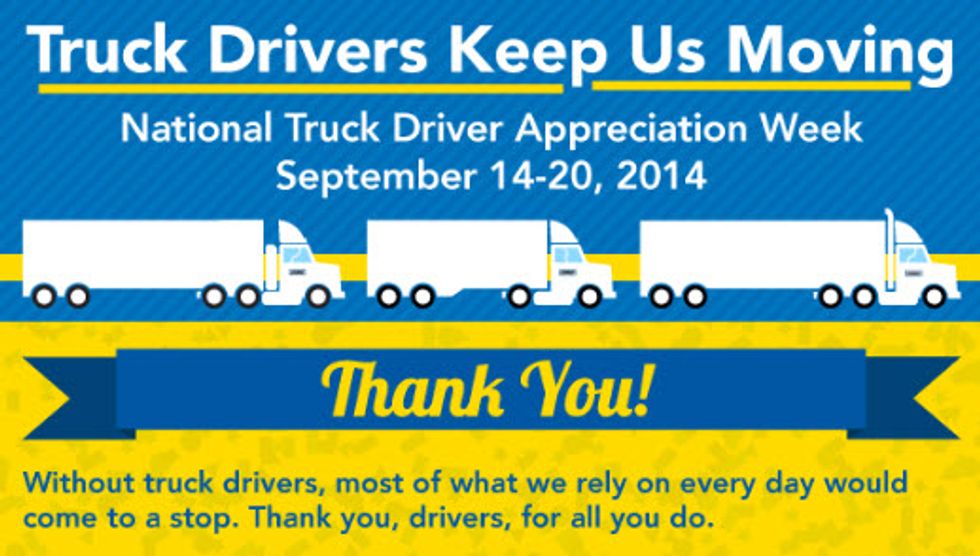 Without truck drivers, most of what we as consumers rely on every day would come to a stop. In honor of National Truck Driver Appreciation Week from Sept. 14-20, Penske Logistics is thanking and recognizing the nation's 3.2 million professional truck drivers -- including the 3,000 at Penske -- who keep America moving forward.
Do you want to join a winning driving team? Visit GoPenske.com/drivers. You'll enjoy great pay, excellent benefits and lots of home time.
On any given day, Anthony Clemons is just as likely to have his hands grasping a steering wheel as clutching a trumpet.
Penske Logistics truck drivers drive like a champion hauling freight for some of the world's best companies. Penske is looking for experienced professionals to join its winning driving team to help deliver products safely, efficiently and on time.
Every two years, America's Road Team conducts a search for the nation's best drivers. Penske Logistics driver Neil Kirk has been nominated to join this elite crew.
Loading posts...