Penske Truck Leasing will sponsor, display thought leadership, and be an exhibitor at this year's Advanced Clean Transportation (ACT) Expo in Southern California. It will be held at the Long Beach Convention Center in Long Beach, California, starting May 1. Penske is a Presenting Sponsor and will be in booth 1145.
Penske Truck Leasing announced today at the Alternative Clean Energy (ACT) Expo that it was awarded grants totaling $525,000 from the Mobile Source Air Pollution Reduction Review Committee (MSRC) in Diamond, Bar, California. The grants will help offset the company's costs to modify its existing locations in Southern California and enable it to provide maintenance services on trucks with engines that run on natural gas.
Taking that first step to introducing natural gas vehicles (NGVs) into a company's truck fleet is by no means an easy decision with myriad dynamics to analyze when taking that next step.
"Natural gas vehicles have a growing place in the transportation industry," explained Drew Cullen, Penske's vice president of fuels and telecommunications. "Incorporating these vehicles into a fleet can contribute to sustainability goals because they run on cleaner burning fuel and the support infrastructure from a fueling and maintenance standpoint is growing rapidly."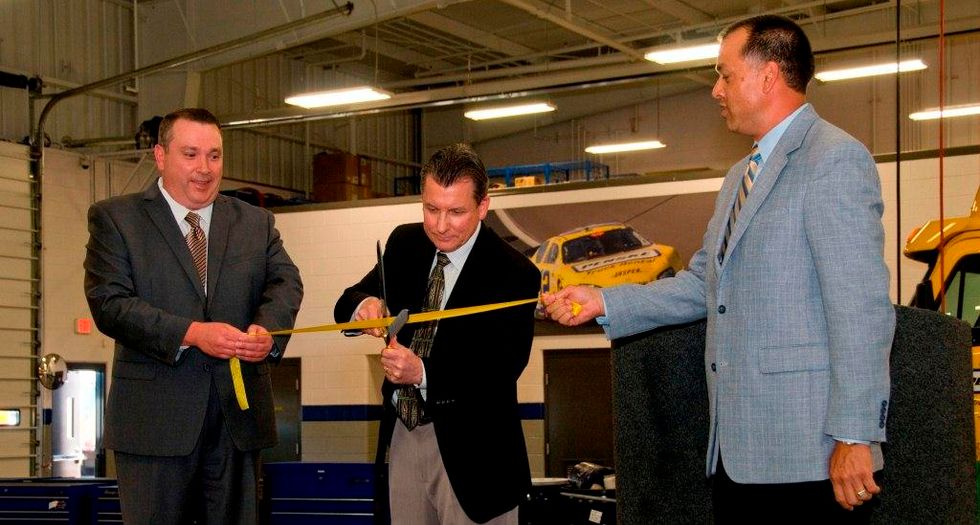 There was a grand opening event in Phoenix today as Penske Truck Leasing formally opened a multimillion dollar state-of-the-art facility.
Loading posts...