Penske Truck Leasing is retrofitting 5,000 of its 2012 and 2013 semi-tractors currently within its commercial truck rental fleet with new, cutting-edge LED headlights from Truck-Lite. Penske is the first and only commercial truck rental operation to currently offer thisinnovative headlamp option within its fleet.
The driver shortage remains a top concern for private fleets and for-hire carriers alike. The National Private Truck Council (NPTC) called the driver shortage a "chronic problem" in its 2012 Benchmarking Survey, and the American Trucking Research Institute's (ATRI) 2012 "Critical Issues" survey said the driver shortage placed fourth on the list of top industry concerns,with nearly 13 percent of respondents selecting it as the most serious issue.
As the trucking industry works to attract new drivers, federal and state legislation is making it easier for veterans and active-duty members of the military to obtain their commercial driver's license (CDL) and become professional drivers.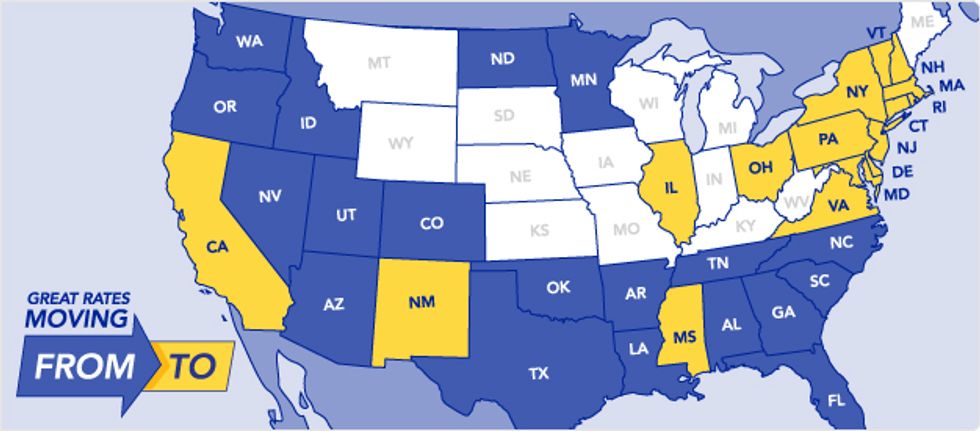 Penske Truck Rental offers Great Rates on select routes in and out of different states. Airlines promote things called e-Savers, getaways, special fares or travel deals to help them fill vacant seats on flights. Unlike an airline, when you rent with Penske you're renting the whole vehicle, not just a seat.
Penske's free unlimited mileage on one-way rentals and our newer, well-maintained trucks make Penske a popular choice for one-way rentals, which is why our trucks end up in popular "move-to" destinations.
In recognition of Veterans Day,Penske thanks veterans and active military members for their valuable contributions to our nation and our organization.
Here is a great special from Penske Used Trucks on heavy-duty, single-axle day cab tractors. For a limited-time, enjoy $2,000 off and get a 1-year, 100,000 mile warranty. Choose from our extensive inventory of Freightliner, International, and Volvo tractors, and more. Call 1-855-237-5689 for details. Search our used truck inventory online www.penskeusedtrucks.com and be sure to follow @PenskeUsedTruck on Twitter for our daily specials. Note: Limited time offer, expires on Jan. 31, 2013. Certain terms and conditions apply. Please call for details.
Penske will participate in a Milicruit online career fair on Nov. 13, from 1 p.m. to 4 p.m. ET.Milicruit is a website devoted to pairing U.S. military veterans with prospective employers. This event is open to both military veterans and military spouses. Visit http://www.veteranscareerfair.com/to register.
Penske Truck Leasing's fleet maintenance and recruiting teams will be at WyoTech, Laramie, Wyo., and Lincoln Technical Institute, Grand Prairie, Texas, to fill diesel technician and customer service representative positions.
Loading posts...